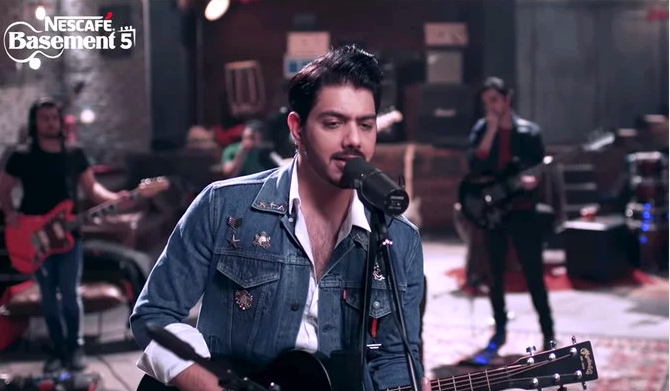 The beautiful rendition of Aadat by Nescafe Basement will definitely hit you in your nostalgic feels...

This season of Nescafe Basement has achieved milestone after milestone. Be it the 'All Kids Band' or recreating songs like Mehbooba and Nusrat Fateh Ali Khan's Piya Re, this season has blown our minds. Xulfi discovered and launched multiple young artists like Hadiya Hashmi, Ali Imran, Abdullah Siddiqui who have not only mesmerized people with their stunning voices but also introduced new genres of music in Pakistan for example, Abdullah Siddiqui's EDM song. Needless to say, season 5 of Nescafe Basement has become a platform for new talent and epitome of incredible music.
In the latest episode of Nescafe Basement, producer, Xulfi, revived the super-hit song, Aadat. This instrumental and orchestral version of Aadat featured the composer of the original song, Goher Mumtaz.
Back in 2003, this song became a phenomenon among the youth. Nescafe Basement's version was a walk down the memory lane and awakened so many memories associated with the song. Xulfi made a bold decision to create an instrumental version of Aadat. Total of 12 different instruments have been used to create this beautiful melody. The song starts with the acoustic guitar which feels being awaken from a deep sleep. It touches the soul and you find yourself swaying with the song. Six minutes into the song, Goher Mumtaz enters with the song Bhanwaray. It is definitely a nostalgic moment for Jal fans.
The recreation of Aadat is a proof that exploring new horizon and experimenting can pay off when done right. Xulfi has not just produced the instrumental version of Aadat but enhanced the song for the fans. We will be looking forward to next episode of Nescafe Basement.