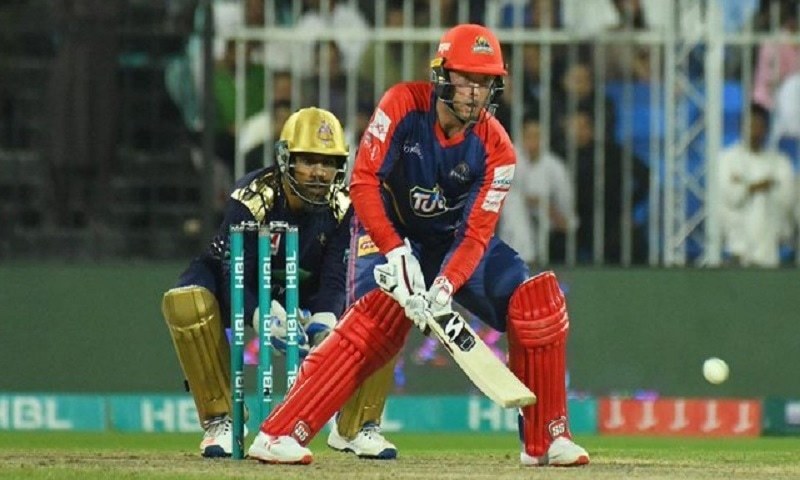 Karachi Kings had a strong batting core but couldn't compensate for poor bowling options...

When the Sohail Khan debate was ragging on, Mickey Arthur said he wished he had meet Sohail when he was 10 years younger. The fitness obsession which has served the team well, ended the pacer's Pakistan career. His two five wicket hauls in England were forgotten, his wicket taking prowess ignored. Mickey Arthur oddly picked him for Karachi and we had that infamous middle of the ground dressing down. The only time the advertisement selling point labelled as the strategic time out was put to some use. Sohail, went on to play for Qalandars. But this season, he was back with the Kings. If the 1st time was odd, this was absurd. Mickey has made it clear, that he has little faith in him. Then was he picked?
To be fair, Karachi Kings' bowling looked toothless. In a tournament, where teams had signed the likes of Fawad Ahmed, Sandeep Lamichhane, Sunil Narine, Kings lacked a proper frontline spinner. Neither did they have quality local spin. Shahid Afridi, who was part of their squad last season was let go, picked 10 wickets in 8 games for Multan. Imad Wasim, was miserly but picked only 5 wickets. Their main threat in the bowling was the rookie Umer Khan, finishing with 15 wickets. It doesn't reflect well on overall team selection when your emerging player carries your hopes.
Shinwari Takes The Plaudits But Umer Khan Was The Real Star For The Kings
Amongst the fast bowlers, Sohail Khan's best years are well behind him. Aamir Yamin, although a competitor is limited by skill. Unless there is reverse swing on offer, Usman Shinwari can go for runs (as he did), and unless there is swing Mohammad Amir becomes a defensive bowler to a large degree.
With two excellent signing in Livingstone and Colin Ingram, United had built a strong batting. Babar Azam's growth at the top the order aided to their batting too, however he would have to work to improve his boundary percentage post the power play. Initially, the batting found its footing. But the bowling especially 8 overs remained a problem. In the end those overs cost them a chance of silverware. The cost might be too great for Mickey, who might be the one to go this time, perhaps along with Sohail Khan.