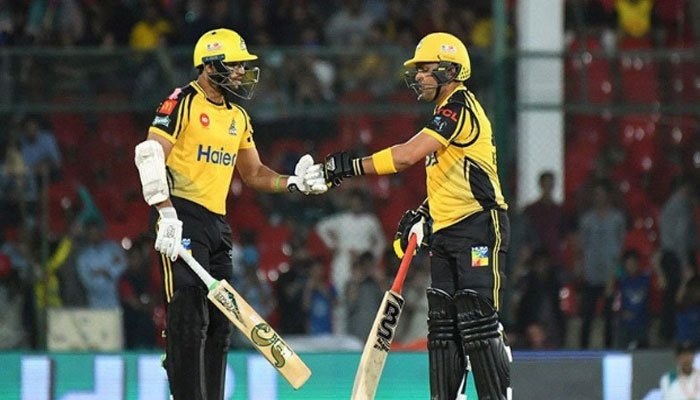 A year or so ago, ESPNCricinfo did an article trying to present facts about how pace on average has gone up in the past two decades. The sentimental fan believes that the wild 70's, 80's and 90's were the hay day of fast bowling. Men like Jeff Thomson, Dennis Lillee, Imran Khan, Wasim Akram, Waqar Younus, Shoaib Akhtar and the relentless factory of West Indian fast bowlers made life miserable for the batsmen. While this may be true to a degree, decade wide analysis have found that most teams have now 2 to 3 bowlers bowling over a 140kph. The tearaway pacers aside, on average each team can field different combination of bowlers, who can touch 140 kph. This is significant.
Peshawar Zalmi were the exception at this PSL. They had 6 fast bowlers in the squad who could touch 145. A couple clocked 150 too. After Chris Jordan came back from England duty, the unleashed 4 of them. It worked against Islamabad where Kamran Akmal and Imam-ul-Haq had given the a head start. However, in the final they were undone by the same type of weapon they had used so efficaciously, pace. The teen-aged Mohammad Hussain, picked up three wickets are critical moments in the game to keep Peshawar well under par score.
Pollard Resurgence Central to Peshawar's Surge
Yet, this tournament would certainly qualify as a roaring success for the Zalmis. Hasan Ali, was back to his best. Wahab Riaz, showed there is still fire in his belly. One could see the improvement in Sameen Gul. Sammy's leadership gave Pollard the necessary freedom and he delivered with bat and ball. Kamran Akmal, after a sedate start, rediscovered his best form, while Imam ul Haq showed a different more vibrant side to his game.
With Dawid Malan not coming back after the West Indies series, there was a hole in the middle order. Misbah ul Haq, won them a game but lack fitness for such a compressed tournament. Next season, if they can hold on to their core and add a solid middle order batsman, they would be one of the favorites. Also, Darren Sammy should be seeing a knee specialist. He cant hobble through another campaign, like he did this year.