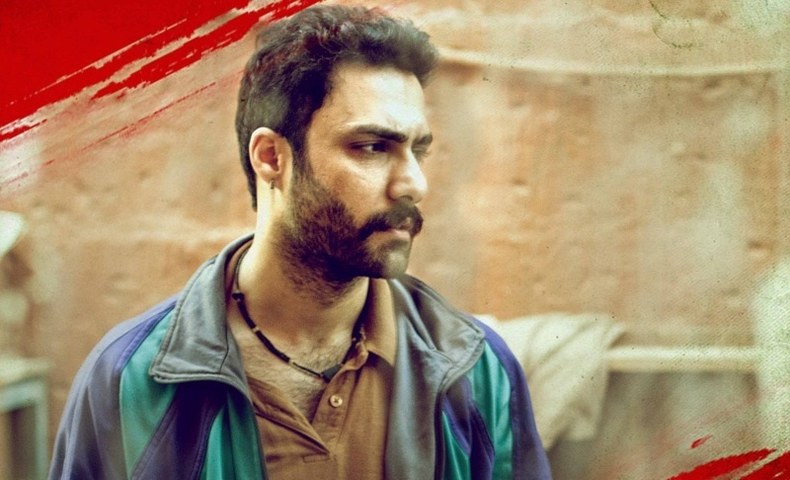 Call it irony that on the day the Supreme Court penalized the biggest builder of the country, for whatever and let go of any and all who abetted him in the crime, an extremely well-made film about land grabbing has hit our cinemas. Laal Kabootar is as promised a very different film to what Pakistani film makers usually deliver. It is smartly directed, extremely well-acted, a character driven crime thriller. The mystery element of it, is not in the story but in the little things these characters do, which then culminate into something bigger. Director Kamal Khan and writer Abbas Ali Naqvi have captured the constant unease, Karachites have felt in these previous 11 odd years.
The film starts with a typically Karachi scene; two motorist, quarreling over a minor accident. The argument initially is about who was in the wrong and then they decide that the best way to deal with this situation is a scuffle. Traffic comes at a standstill, people gather to stop them, a eunuch goes car to car for money, and one uncle who probably is either in a hurry or wants a better view of the fight is losing his patience. At the end of this tangled cluster of cars, is Aliya (Mansha Pasha) and Noman Malik (Ali Kazmi)'s car. She shares a childhood story, which shows the intimacy and comfort of their relationship. This a newly wedded couple, still learning about each other. You feel easy, and in a second an incident, so sudden but still unsurprising occurs, and it sucks you right in.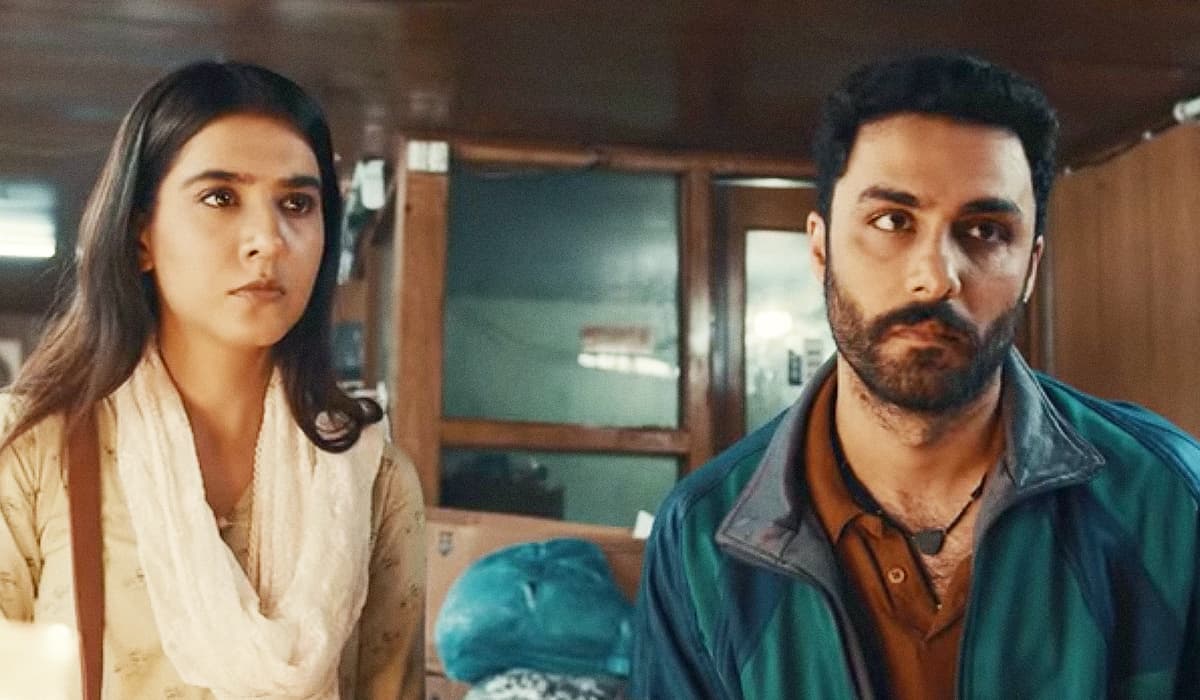 Adeel (Ahmed Ali Akbar) is a cab driver with big dreams. In one of the initial scenes, we see him meeting his 'boss'. The camera is literally in their faces as the 5 walls close in. This is one of those buildings where height of the room is 6 feet. It's suffocating. We see numerous shots of Karachi. Shots that establish division between the high rises and the lower middle class scattered pigeon holes. The film maker takes us deep into the narrow lanes of sub urban Karachi and the fancy beach houses, only the elite can afford. When Adeel is home, with father (Akbar Aslam) the shots are taken from the other room with half open door; there is a divide between the father and the son, yet there is love. There are only three to four scenes, yet you feel the duo's anguish. Akbar Islam's is terrific in the small role and stays with you long after you have left the cinema.
That aftermentioned incident brings Adeel and Aliya in a sort of a cross junction between classes. She is desperate emotionally, while he is drowning under monetary pressures. She is courageous because she is unaware of this new world she finds herself in, Adeel is taking leaps into the unknown because he has no other away. Their worlds are different. In one scene, he says bus gari cheen'ni thi, to which she replies 'bus?'. The sense of right and wrong are defined their privilege or lack of.
In a shot, Adeel sits in an empty stadium. On the broken walls, in the background the word 'Hockey' is now just 'hock' with the E n Y pained blocks are missing. Perhaps pointing towards of the state our national sports. Rashid Farooqui who plays a pivotal role of a cop is such a well written character. His loyalty to his team, and his family is established in a few scenes. Yet there is no spoon feeding. When he brings home a washing machine, received as a 'gift', his wife shows annoyance but doesn't lecture him about honesty. Obviously, she will use it. It exposes the Sindh Policing System for what it is, a large state funded network of extortionist.
As for the performances, Rashid Farooqui steals every scene he is in. His mannerism, and language switch so beautifully from work to home. Akbar Islam is every bit special in his scenes. Ahmed Ali Akbar, also brings his A game to the fore, and embodies the anxiety of a man who sees no escape route. It is not an easy role as there are layers to his character. Mansha Pasha, to her credit is never over shadowed by these strong performances. She is strong, and earnest yet vulnerable. Music by Taha Malik is another strong point of the film. It perfectly blends into the world Kamal Khan has created. Music design Udit Duseja is also worth mentioning and helps with the overall feel of the film.
Read: 'Shooting for Laal Kabootar was one of the best experience I have had' says Ahmed Ali Akbar
There are dialogues and scenes which would make Karachites chuckle. Like at one point Adeel is walking through a narrow lane, when someone throws a garbage bag from the building and then shouts 'dekh k chal na bhai'** or when his boss jibs back at Adeel by saying 'Tu meri bachi hai jo roz yad krta hai.'
Though I wish the film makers hadn't promised mystery during the promotion. That is often taken as a plot twist or reveal which has to really surprise the audience. The story has little mystery to it. Rather it is in these characters who become something else over the journey of a few days. which is to be identified, understood and appreciated. Within scenes which might seem mundane, the director has found ways to innovate. That might put off a few people but it would require patience. You could predict the climax but still it is an enjoyable and engaging film. Also, bleeping out the gaaliyan made it a little less enjoyable. All hail our nanny State.
All in all, the Chima siblings, Kamal Khan, Taha Malik, Abbas Ali Naqvi, and of course the actors deserve all the credit for making this fast paced, tightly wrapped, slick film. It is not as dark and gritty as one might expect given the trailer but there is lot of meat to chew on this one. There is more reality to it than fiction. Perceptions about crime and criminals's aura can be often exaggerated. This film simplifies it, without diminishing the horrors it brings.
Go watch some good Pakistani cinema and figure out why it is called Laal Kabootar.