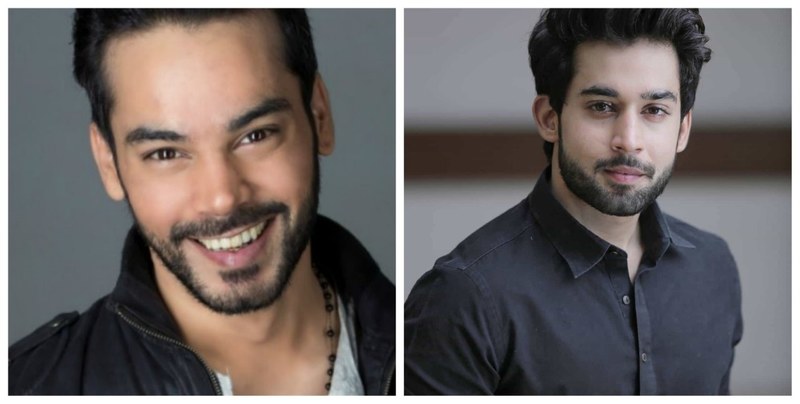 The duo appeared on a morning show recently where they were all praise for one another as well as director Haseeb Hassan
Tomorrow is 23rd March and where our roads and houses are all lit up to celebrate the day another thing which has us excited for it is seeing the Bilal Abbas Khan starrer Laal which is a telefilm made especially for the occasion . With its trailer leaving a positive impact on nearly everyone we know , the actor along with Gohar Rasheed appeared on a Geo morning show where the duo talked about the project as well as how director Haseeb Hassan decided to cast actors based on talent and not on how popular they were on Instagram as revealed by Gohar Rasheed - a comment we simply loved.
Talking about whether the telefilm highlighted the recent Indo - Pak tension, Gohar in reply to that said,
'To be honest with you, there is no such mention of the current situation nor is it targeted in the telefilm and no one has even tried to cash from it which you have in fact seen happening across the border'.
Read: Trailer of Laal Leaves You Wanting to See the Telefilm
Adding further the actor said,
'Its a simple telefilm which is not conventional or contemporary . There is glorification in it but in a very emotional and a sensitive way which shows that there is a emotional side to a soldier as well'.
Written by Umera Ahmed , Bilal and Gohar will essay the role of two brother which will see Bilal enter the Navy while Gohars character will become a fisherman like their dad. Talking about the telefilm experience in particular Bilal said,
Read: Laal's OST will Fill Your Heart With Patriotism
'It was amazing, there were few scenes which were emotional for me but I thoroughly enjoyed the experience and this was a chance for me to work with Gohar as well'.
With Gohar all praises for Bilal Abbas Khan, it was good to see the two actors share fondness for one another as Gohar even said that,
'Bilal is a great discovery for the industry and one thing which I loved about Laal was that Haseeb took on board those actors who were ideal to play the characters in his mind instead of picking actors who had the most following on Instagram'.
With Laal also starring Kubra Khan, Iffat Umer and Saleem Mairaj to name a few, we look forward to watching the telefilm on Geo TV tomorrow night at 8 pm and wish the entire team all the very best for it as well.