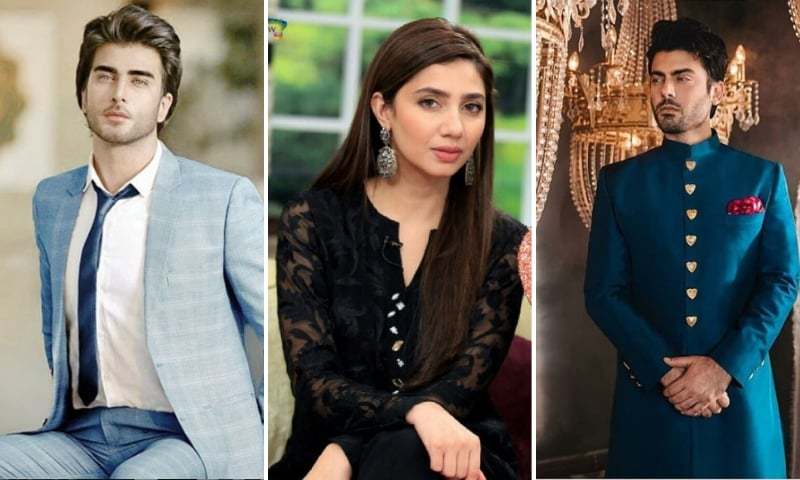 Mahira Khan, Fawad Khan, Momina Mustehsan, and Imran Abbas are the nominees of this year for the most beautiful faces.

Like every year, this year too TC Candler has released the nominations for the 100 most beautiful faces in the world, and four of our amazing celebrities have made it to the list! The ever-so-gorgeous Mahira Khan, the handsome Fawad Khan, the singing sensation Momina Mustehsan, and the heartthrob Imran Abbas are included in the nominees of this year for the most beautiful faces.
Published annually by The Independent Critics, TC Candler, a professional film critic shares the list since 1990. The list is widely considered to be the most internationally recognized and prestigious list of its kind. TC Candler receives hundreds of thousands of suggestions from the public regarding the list. Out of these suggestions, they then put together a list of 100 faces on the basis of grace, passion, aesthetic perfection, originality, strength, and poise.
This is the second time Fawad and Imran have made it to the list. They were also a part of the nominations last year. Imran Abbas was then the only one to make it to the final list and was ranked 58th in the list.
All the four Pakistani celebrities are loved and appreciated and they have a massive fanbase and a large number of followers.
The list also includes renowned artists like Tom Cruise, Emma Watson, Daniel Radcliff, David Beckham, Gigi Hadid, Michael B. Jordan, Henry Cavil, Shahrukh Khan, Katrina Kaif, Blake Lively, Tom Hiddleston, Hrithik Roshan, and Michael Fassbender among others.
So far these are the nominations. The results will be announced after the voting process is completed and the rankings are finalized. We wish the best for our celebrities and we hope they make it to the final list of 100 most beautiful faces. We will update you once the final list is announced, so stay tuned!