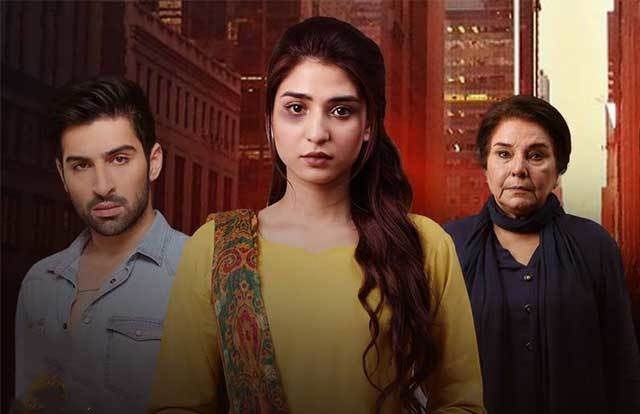 Ramsha Khan and Muneeb Butt have proven their virtuosity throughout the drama...

After weeks of back to back happening episodes, this week's dual episodes take the story further a bit slowly, as Maryam settles down in her life in Pakistan. There wasn't a lot happening in terms of the storyline, but it is a happy sight to see that Ahmed and his family are finally the ones in the most stressful moments.
Maryam has finally landed a job, and though she struggles a bit in the beginning, she is regaining her confidence, as Affan and her family provide her moral support. Ahmed, after a failed robbery attempt at the petrol pump is off to scamming some poor man, who has provided him food and shelter. Back in Malaysia, Musarat Apa and Sana are struggling to survive, but still show no remorse for what they did as they keep cursing Maryam for ruining their lives.
Muneeb Butt's top notch performance in this episode deserves some appreciation. For a minute there, we almost empathized with Ahmed as he roamed around the city helplessly, looking like a desperate man left with nothing. We saw Ahmed coming back to his usual evil self, someone who has no regrets for what he did and doesn't understand the gravity of his crimes, as he is still cursing Maryam.
Ramsha Khan has proven herself to be the queen of versatility from her splendid acting skills, the way she takes the storyline and gripping the whole audience around her is something to praise wholeheartedly. She is no doubt the shining star of the drama.
Till now, this has done a tremendous job in portraying the cycles of abuse along with interweaving storylines to keep the audience hooked, as it explores how women survive in abusive relationships with skill and depth. It would be disappointing to see it turn into a drag, as it has a power packed cast and killer storyline.