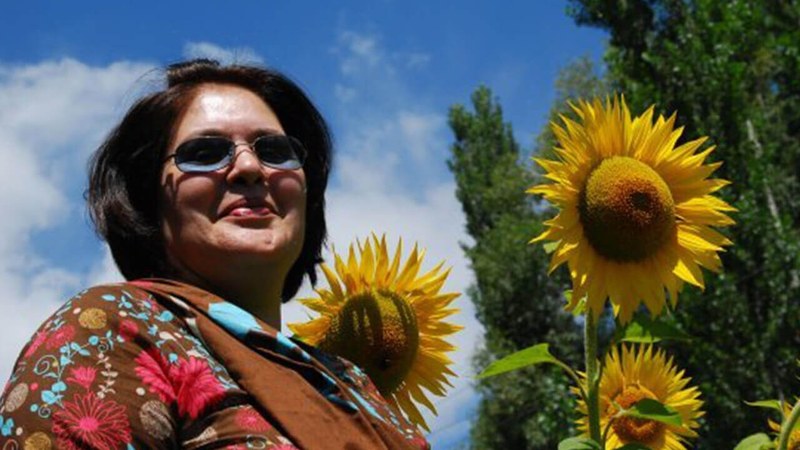 "The students at TCF, they are my heroes!" says Nilofer Saeed...

I must admit, when I was going to interview her, I was extremely nervous. How often does a person get to talk to someone being honored with a civil award? But from the moment she started talking, she made me feel more important than her. Nilofer Saeed, renowned entrepreneur, the first female member on the Board of Directors at The Citizen's Foundation, someone who's going to receive the Sitara -e- Imtiaz, and I felt important. That was the aura of Nilofer Saeed. She welcomed me with such warmth, that I immediately forgot I had been petrified of talking to someone of her caliber. She said she wanted to help everyone in whatever way she could, and not for a moment, did I doubt the sincerity of her words.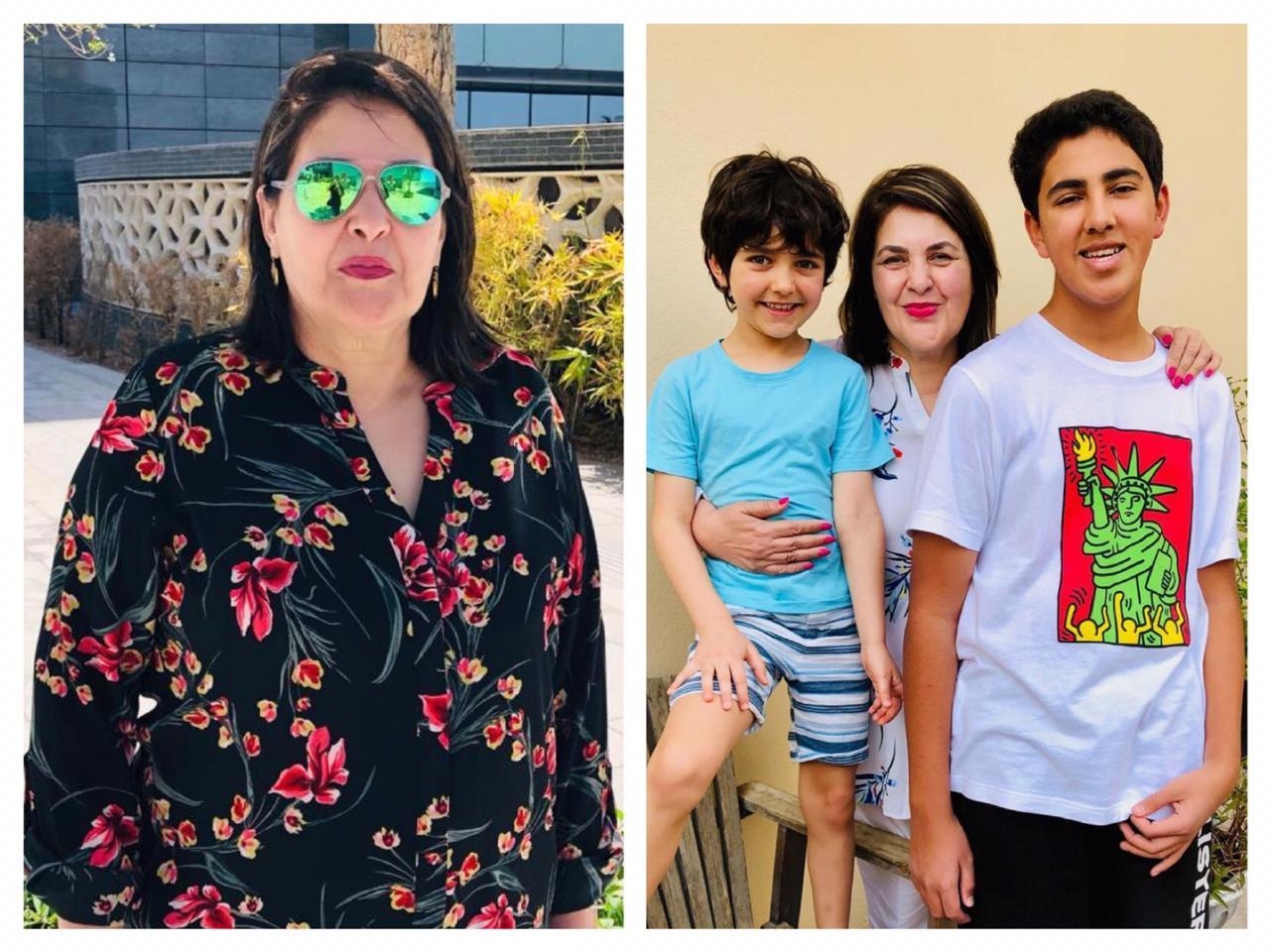 We laughed, and I cried at some at the stories she shared, too. Here is HIP sharing this experience.
HIP: Congratulations, first and foremost! Your father received the Hilal- e- Jurrat and Military Cross for playing his part in liberating the Northern areas (Skardu-Gilgit) of Pakistan. How does it feel, carrying this legacy forward with your Sitara-e Imtiaz?
N.S: Thank you. I'll say this, I'm so sorry that my parents aren't here to witness this. I was the youngest child, and because I wasn't very academic, my mother called me her unintelligent child. Later on in life, when I was doing a lot of things, my mother said, "My unintelligent child has become the smartest!" (She laughed saying this).
I feel very grateful to receive this award, especially since my father was a highly decorated military officer. I feel especially proud, since, I come from a military background where all my uncles fought for the creation of Pakistan. My father liberated the Northern areas and then helped to bring it on the world map by investing in the region. In 1983, he built the first tourist resort in Skardu, Baltistan called Shangrila, heaven on Earth.
HIP: Do you still go there?
N.S: Yes, as often as we can. I consider it my home. My elder brother inherited the property and is running it. We used to hunt and fish there, although, with time, I have changed my philosophy to against hunting. When people now go to Skardu, and tell me, "Oh we saw this and that," I smile, knowing this is where I was raised.
We just didn't know how to market ourselves back then. And now, with this change of thought and youngsters in media, we naturally get marketed. 25 years ago, when I went to America, they used to exclaim incredulously, "Oh you're from Pakistan, and you can speak English and you're not covered from head to toe?" And I used to say, "Yes, I'm from Pakistan, and it's the best place in the world. Why? Because here you stand in lines to pay bills, and there, they (educated or not) will all move away to give first priority to females and families. We care about our values."
HIP: Don't you think this has changed, especially as far as the work environment is concerned?
N.S: Sadly, this has changed lately. Freedom has been misused, by both, men and women. There is freedom, and then, there is "badtameezi" (being impolite). This is absolutely wrong. Freedom is "lehaz" (having fellow-feeling) and "tameez" (manners). I hate to say anything negative, but as a nation, we have become "jahil" (illiterate). We've forgotten the loveliest of things, like getting up to greet when someone older comes into the room, or helping someone cross the road, or using "aap" to address anyone, whether they are rich or poor.
I've been thinking about working on this for the past 6 -8 months now. I want to talk on different forums and say that being rude doesn't get you anything. Kindness does. I learned this from my son-in-law just last week. Standing in an immigration line and giving way to the people in a wheelchair, and then receiving the wrath of a lady at the back, who believed this was wrong. But he dealt with the whole situation so patiently. Two minutes later, I got hit with a wheelchair really badly. I turned around, ready to snap, but upon seeing them in "ehram", I smiled instead and asked them to pray for me. In turn, they were so apologetic. It made me wonder, had I done the opposite, would their reaction have been the same?
As far as the work environment is concerned, when I opened Copper Kettle in 1993 everyone from the watchman to the customer would respect me. If I made a mistake, I would apologize, the customer would accept the apology and I would compensate. The 2nd day after we opened Copper Kettle, I had to light candles on the tables because of a power failure. There was smoke coming out of the kitchen, and I was thoroughly apologetic, but the customers understood.
When Ne'cos opened, we had a gas shortage for the first few days. We were working on cylinders, and as a result, orders were delayed. When I went to apologize to a customer for the delay and compensate, I was rudely informed, "You have been in this field for the past 25 years! You should make sure everything is alright."
I apologized again, emphasizing that it was the first day on these premises and we were compensating, but when the order came, he said, he didn't want it. I thanked him and had to ask him to leave. I was so annoyed, because of the intolerance and lack of patience. I came to the conclusion that this was the difference between the people then and now.
Youngsters, will take over eventually, and they need to be taught how to respect, because, if you won't give, you won't get anything back. Even the essence of Islam is humanity, and sadly, this is more abroad now, than here. We need to bring that back.
(And then she took me by surprise and asked me a question instead!)
NS: What gives you satisfaction at the end of the day?
Me: Umm…probably achieving a set goal. Even if not achieving it completely, then just to some extent. These days my main goal is overcoming just this agitation we have been discussing. A day that goes by calmly, I feel so much better.
(And then she came to her point)
N.S: How do we achieve this? Nowadays, in fact, every day, I pray to God to make me a better person, a person who He is pleased with, to help bring about a change in someone's life, no matter how small that is. When I manage to do that, that is my goal achieved. But when I'm agitated…I'm mad! (And she laughs)
HIP: Has TCF helped you achieve this goal?
N.S: I joined TCF when it started. I met the founding directors, who called us for support. The cause was so great, I joined it. Being part of the team, made me realize they were so humble, and truly wanted to do good, not for their name or fame. You will never hear that this one person in TCF did this. It is teamwork. I think the amount I've learned at TCF, I couldn't have learned elsewhere, first, from the founding members, and then, the children, whose lives have changed. Against what odds they fought and yet, they are so happy, grateful, and full of zest. Just the fact that they can go to school, makes their eyes light up. I've always tried being humble, but this was one thing that grounded me. It wasn't in my power to be in this position. I could have been them. In poverty, facing abuse and other conditions, they have fought and risen. They are my heroes.
They live in conditions where they may not have a father or a mother or have parents who are striving just for basic needs. They don't have normal day-to-day heroes to look up to. Yet, they come up, and then, they go back to places they have come from, and give back.
There is a student of ours who I call my hero. He is the son of a driver. He was chosen for an exchange program in the U.S.A. He came back and was chosen for I.B.A on scholarship. There, he took out a magazine in 9 languages, in our local dialect! Ishrat Hussein liked him so much, he took him under his wing. He has joined the World Bank. He is now a director in one of the TCF colleges. He goes home every day and teaches. He has taught all of his siblings; one is in DOW, one is doing dentistry at the Jinnah Hospital, and the youngest is doing his Matric. All the children in his area come to him for tuitions, and he trains all those who want to get into I.B.A as well, all free of cost. 'Mera hero ye nehi ho ga to aur kon ho ga?' (If he doesn't deserve to be my hero, then who does?) This is just one child. There are so many inspiring stories.
(This is where I broke down. Such was the emotion I felt with just this one story.)
HIP: You were in the teaching field before you started Copper Kettle. Was your teaching background the reason why you were so inclined towards TCF?
N.S: No. I had a learning disability as a child. I can read, but I can't spell or write well. This left me a little embarrassed. I had all the facilities, with my parents providing tuitions for me, but there was no memory to retain anything. There was no awareness of this back then. I was just called "stupid". I believed that if I was a good student, I would have been a psychologist, or if I was good at languages, I could have done Arabic.
So, when TCF came, I realized, the window is just education. Everything else is there. The real light is education. If the normal worker here is educated with a skill, say he's a chef, he'll be paid far more than just the gatekeeper. Education, just doesn't have to be a Masters degree, it can be of skill and that will take you places! Opportunity and skill education is what we need.
We have an "Agahi Program" for adults at TCF, which gives them basic education in three months. They can read basic Urdu, do the basic calculation, alphabets, and read the headlines of newspapers. Under this program, an old lady came and kissed the hands of one of the directors, saying "Son, I was blind my whole life. Now the light has come to me!"
We asked, "How so?"
"This vegetable hawker had been cheating me for so many years. Now that I know how to calculate, I beat him up every day!"
(And I laughed so hard!)
HIP: How did you move from the teaching field to the food business?
N.S: I took my twins to the Convent for admission. The nun there asked me to help out for a little while since a teacher was away. Those 3 months became 3 years. I love children therefore, I enjoyed teaching. I left because I got stones in my gall bladder, and became very sick. I started working on children's clothes but got bored with it soon. My brother had started Copper Kettle in Lahore, and he asked me to help out with the branch in Karachi. One month in, I locked my self in the office at Copper Kettle, and wept and wept, wondering what had prompted me to leave my perfectly comfortable life and get into this. It was always a constant check on something or the other going out of order! But I learned. It was just learning from there on.
Then came the bakery, because people wanted "meetha". Then people started coming in and asking for sugar-free, gluten-free things. I realized the market was now ready to go towards healthier alternatives, and so Ne'cos came about. Plus, by that time I had become a nani, and I wanted my grandchildren to only eat healthy and organic! Thus, this project was a "love for labor project". It's like my grandchild!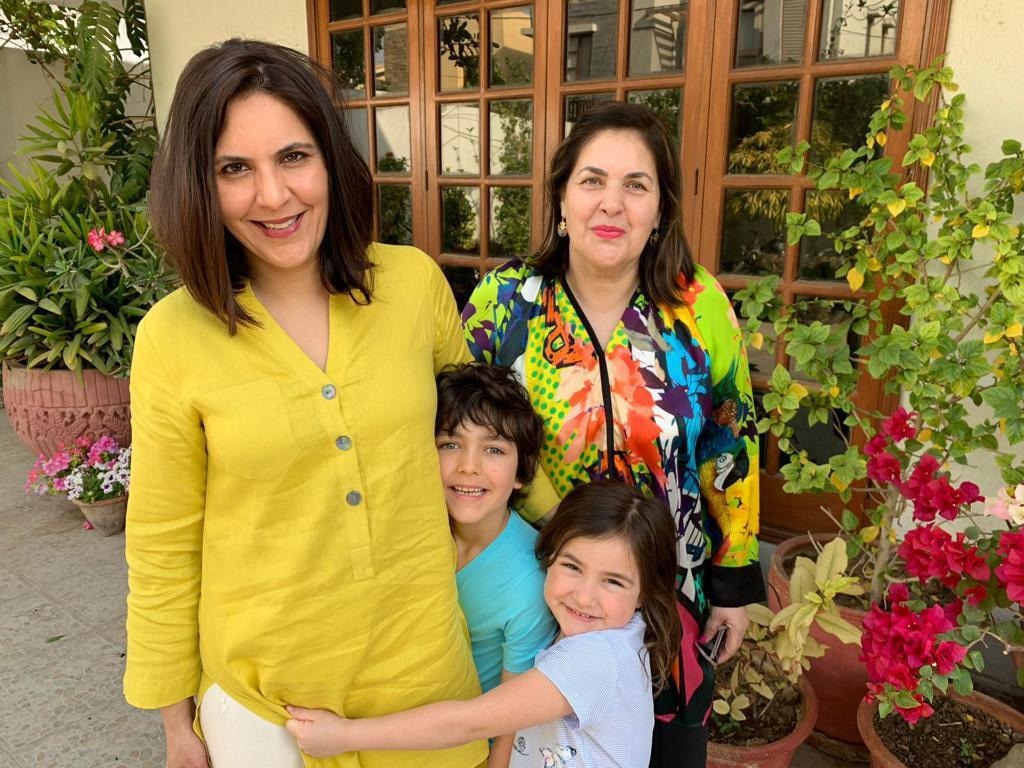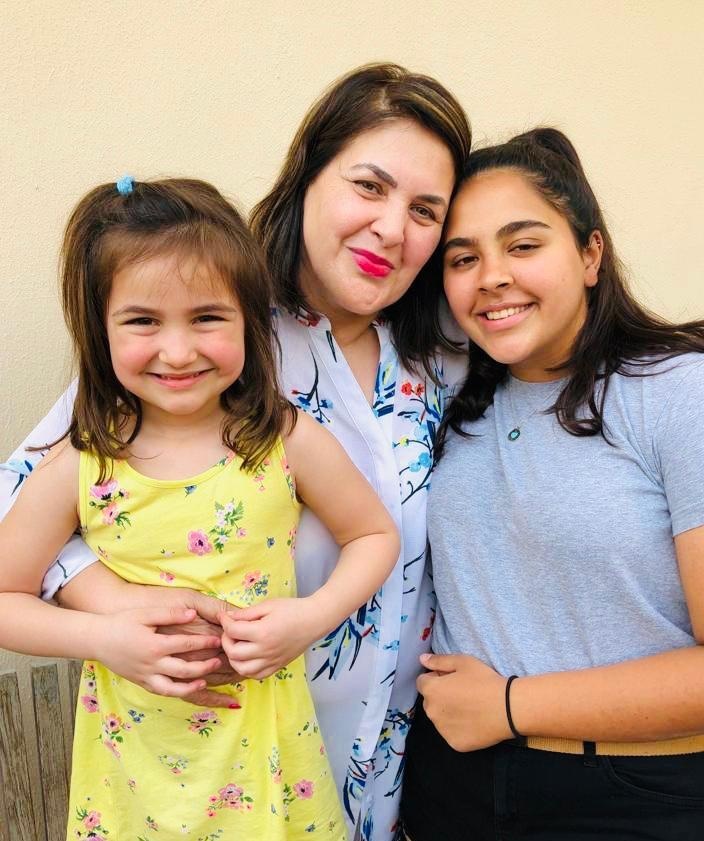 HIP: You have a family and a successful business. How do you manage it all?
N.S: My husband is very supportive and undemanding. You can only do that if your man is supportive. The lucky part was that my husband is a pilot, and he wasn't home 20 days a month, so I had the freedom to do what I liked when he was away, showering him with attention when he was. (Laughs)
And then, I was blessed with two lovely daughters, who I can never recall to have ever given me a tough time. We had a very easy life. I wasn't worried that they would never study or have to deal with any other teenage issue. I could work, with my mind at ease. Allah had blessed me with such support.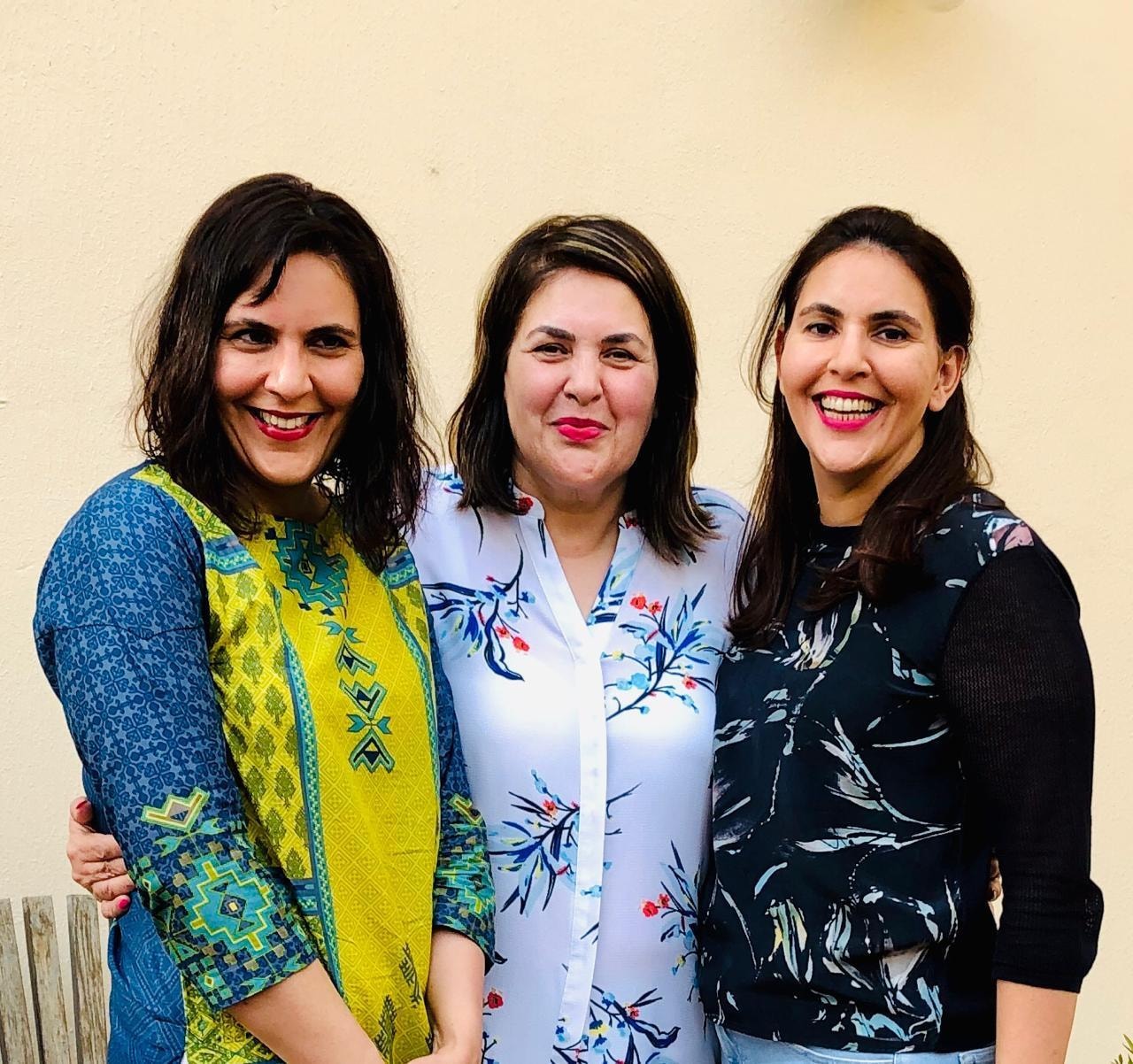 HIP: Your strengths and your weaknesses?
N.S: My strength is if anybody needs my help, I'll be there. My weaknesses are impatience, anger, irritation and being a little intolerant. If I've explained something to you 10 times then…(she laughs). But I'm working on this and trying to overcome this shortcoming.
HIP: With all of this, what do you consider your greatest achievement?
N.S: To have a great relationship with my grandchildren is my greatest joy and pride in life. To be associated with TCF, is my greatest achievement!
HIP: Are there any goals still left to achieve?
N.S: (She starts nodding halfway through the question, making me laugh) I have goals of changing this nation; to make the people caring, considerate, loving and educated. If I can change the people associated with me, i.e. change their thought process and make their life a little better, that would be a goal achieved.
HIP: Your advice to women on becoming uninhibited towards progress.
N.S: First of all, I say age liberates you. When you're young you have your own demons like, "Meri naak terhi hai" (I have a crooked nose). You stop caring about things like that and become more confident, as you grow older.
Second, I think if a woman is determined to have a balanced life, then she can achieve it. For a balanced family life, you need to have balanced relationships. If you can't do much, just be polite.
As long as the children are young, you might even have to leave a full-time job, since children definitely need the presence of a mother. You can work at a school or from home, with what little talent you have. Start small and take steps to progress. If you can only do knitting, call four people from your neighborhood and teach them. Maybe then you can eventually, increase your work-force and move towards one day, having your own factory!
Money isn't what makes a business a success. Work with good intentions. Making poor people work without proper compensation, will make you lose "burkut". There should be good energy in your business. Have innovative ideas too. Allah ta'ala has balanced everyone by giving them some skill. I find my self lacking all that since I can't paint or write but, He has balanced it by giving me somewhat of a business mind.
Also, when you get married, don't think that you have just been transferred to Heaven, and this is it. No! It is a constant, continuous working relationship. That and good fortune as well, but then, Allah will compensate your struggle with something else. Balance everything and be patient, because everything comes with time.
With those wise words of advice, HIP bade farewell to this lady, significant to so many.