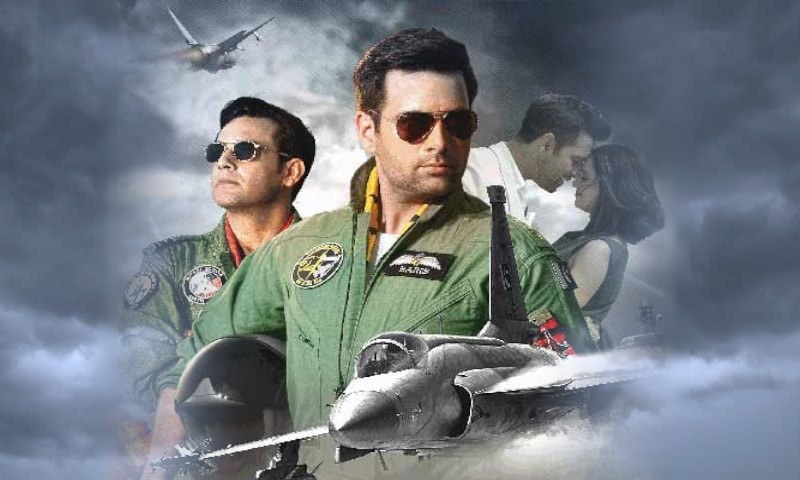 The movie takes a strong start in the twin cities, and positive reports are coming from elsewhere too....

ARY Films' air force drama Sherdil was always expected to cash in on the prevailing patriotic sentiments and take a good start, as we had predicted on Monday. However, the manner in which it has created a stir at the box office, especially in Islamabad-Rawalpindi circuit has taken many by surprise.
Due to exceptional demand for the film, theaters have had to add multiple numbers of shows. On Friday, Centaurus theaters in Islamabad added about 6 additional shows, whereas Cinepax in Rawalpindi added another 3. The situation was similar at Cinepax-Islamabad which added 2 shows. Similar reports of strong demand have been received from other theaters in the twin cities.
Theater management, when queried about public response to the film, stated that audience feedback is generally on the positive side. Today is Pakistan day, a public holiday, and Centaurus theaters have added a whopping 8 shows to the 4 original scheduled for the film. Similarly, the Cinepax chain has over 20 listed shows for the day in the twin cities, which is double the number originally planned.
Per early trade estimates from Entertainment Pakistan, Sherdil has collected about 24 lacs from Islamabad-Rawalpindi alone, which is among the highest for the area and beats collections of even big-budget Bollywood bonanzas like Thugs of Hindostan and Gully Boy. Early indications suggest that the movie will sustain these numbers today. EPK also says that reports from Lahore suggest that the film has opened to good numbers there, while the verdict from Karachi is awaited.
While critics have generally been left unimpressed with the film, the paying audience always has a mind of its own and Sherdil has proved it. The box office performance of the movie is especially crucial for Mikaal Zulfiqar since it marks his debut as the solo lead. The film has been marketed as an all-round commercial film with the usual tropes of mass-entertainers from the subcontinent, and it seems that has yielded positive results.
We will be continuing to update you throughout the day on the box office performance of Sherdil. Watch this space, and stay tuned to HIPinPakistan!