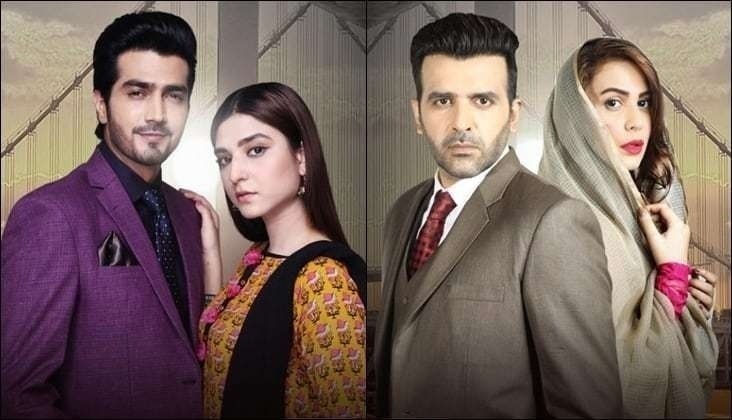 Ramsha Khan and Shehzad Sheikh starrer Khudparast came to an end last night. The story of a girl who is self-centered and only does what she feels is right regardless of any concern about others or the destruction her actions would bring to other's life was not new, but the manner in which it was directed, the acting of the cast, and the amazing script kept us engrossed and waiting for each episode. Hats off to the director Aabis Raza for focusing on small little details and making every episode interesting for viewers!
The story ended very well as expected and all the characters got what they deserved. It was clearly shown how what goes around, comes around. Whether it was Hannan, Beenish, Bakhtawar, Hannan's brother, Adeel, or Uswa, everyone reaped what they sowed. Amongst so many other things that Khudparast taught its viewers, the major learning we take from the drama is that you cannot get away with any wrong you do and the consequences of your actions will have to be dealt with eventually.
While it was a kind of happy ending for Hannan and Beenish, Uswa's end was as expected. She dies of AIDS and is found out on the road and it is Hannan who pays for her burial expenses without knowing it is actually Uswa's dead body that people found on the road.
Shehzad Sheikh and Ramsha Khan were the stars of the show and performed exceptionally well throughout the drama. Ramsha Khan acted brilliantly throughout the whole drama, her skills were perfectly shown and also were highlighted in almost every episode being a protagonist. Asma Abbas is a also played her role really well as the authoritative Bakhtawar, and also when she was locked up in her room. The entire supporting cast also had been exceptional and it was nice to see that they were all given due importance.
Directed by Syed Aabis Raza and written by Radain Shah, the drama kept us glued to the screens till the very end. All in all, Khudparast was worth a watch and the last episode was well-directed and well-scripted too. For those who have missed it while it was on air, you can give it a watch online.