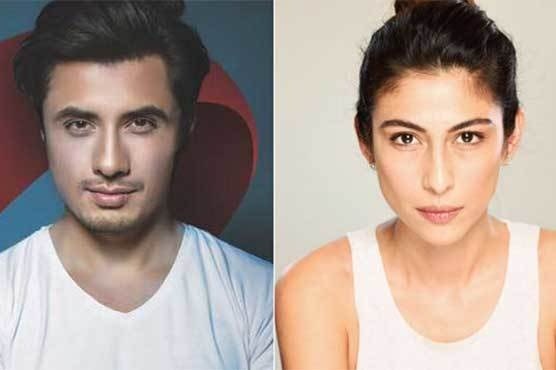 The district session's judge has issued orders to wrap up Ali Zafar's defamation suit filed against Meesha Shafi...
The singer-actor Ali Zafar had filed a plea last week in front of an additional district and sessions court through his counsel, seeking disposal of his defamation case filed against Meesha Shafi. In his request for early disposal of the case, Zafar's counsel requested that Shafi and her lawyers should not be given any more adjournments that waste the court's time. He pleaded for the court to decide the case within the next 30 days.
Ali Zafar had filed the defamation suit against Meesha Shafi last year, when she publically accused him of sexual harassment. The pop star had taken to twitter to make the accusation as she tweeted, "I have been subjected, on more than one occasion, to sexual harassment of a physical nature at the hands of a colleague from my industry: Ali Zafar."
Statements Recorded In The Ali Zafar - Meesha Shafi Sexual Harassment Case
Zafar also took to twitter in response to the tweet categorically denying all the accusations, and threatening to file a legal case against her. "I intend to take this through the courts of law, and to address this professionally and seriously rather than to lodge any accusations here," the singer had tweeted."
Since then, the case has been up in courts as he had filed a defamation suit against her, claiming damages of Rs 1 Billion, under the Defamation Ordinance 2002. The singer claimed that Meesha Shafi had damaged his reputation through false accusation of sexual harassment.