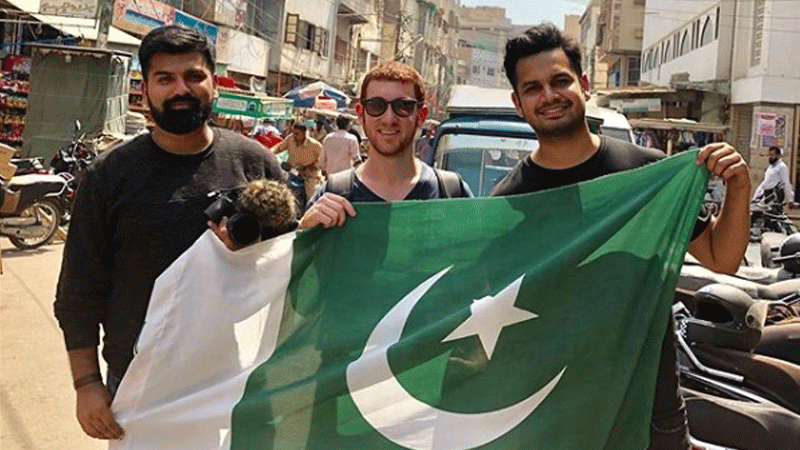 Drew Binsky is spellbound on his visit to Pakistan and expressing his excitement over Instagram...

Drew Binsky, a renowned foreign travel vlogger, originally from Arizona, US, is currently in Pakistan. He has been to 162 countries since 2012. Drew spent the last three days in Karachi, and now has flown to Lahore along two local vloggers who are also hosting him in Pakistan.
Drew seems to have a great time in Pakistan and he's also amazed at the 100 rupees (0.71$) head massage he got while having 'chai' on a street. He also uploaded a video on his YouTube channel about the things that he got under $1.
On the Pakistan day, Drew posted a picture on his Instagram and claimed that he has never received better hospitality in his life than Pakistan and Iran.
In another Instagram post, Drew Binsky wrote how he danced on a busy street while policemen sang and waved Pakistan's Flag. Drew seem to have a great time in Pakistan as he wrote in his post: "Mujhe itna pyaar denay ka bohot bohot shukriya, ye meri zindagi kay behtreen din hain. PAKISTAN ZINDABAD".
He also posted a list of the first impressions of Karachi, according to him, which included one of the Karachi's most famous food legacy a.k.a Biryani, W-11 as 'Colourful Buses', SAFE and chaotic streets.
Most recently, while traveling through the streets of Lahore, he posted an Insta story where he expressed his wish to meet the Prime minister of Pakistan mister Imran Khan, to promote travel and tourism in Pakistan.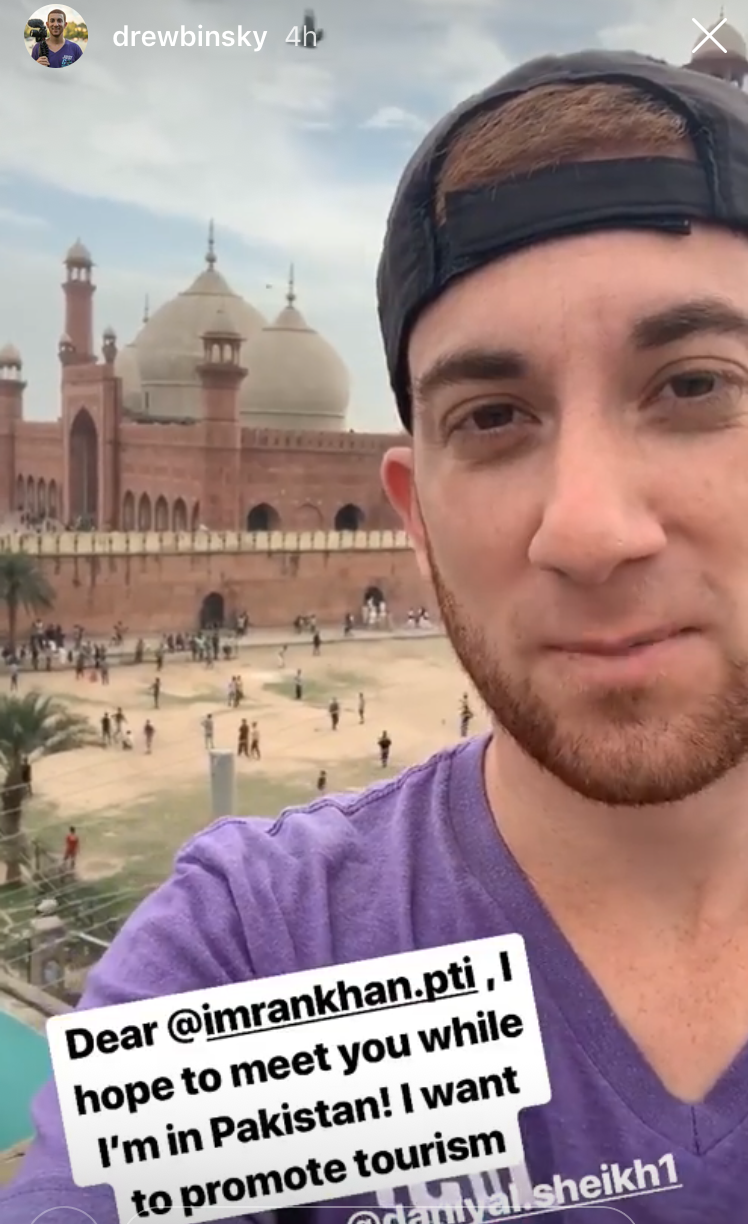 We hope that Drew Binsky will enjoy the rest of his visit to Pakistan and breaks the negative stereotypes towards tourism in our country.