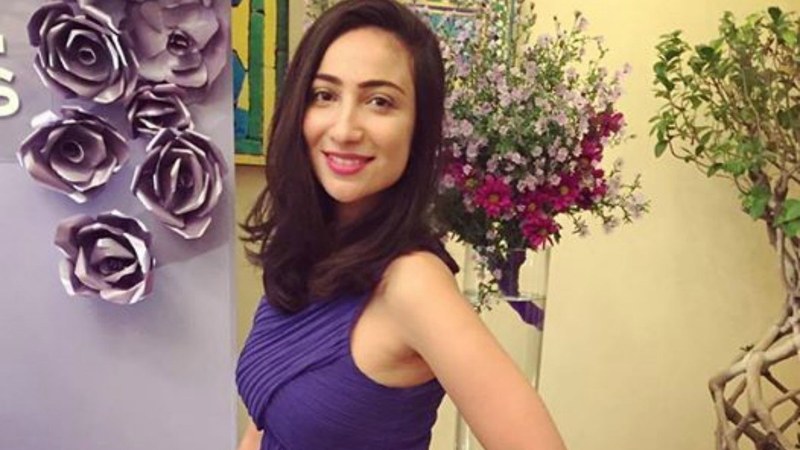 Anoushay gives out a strong message that Pakistan is for all...

The talented VJ, host, and actress Anoushay Ashraf is in a war zone after posting pictures on Instagram with her friends celebrating Pakistan day and Holi all together!
Anoushay gives out a strong message that Pakistan is for all. In a white T-shirt with 'Pakistan' printed on it and covered with beautiful colors of Holi, not only did she wish all of the Pakistanis a Happy Pakistan Day but also mentioned her friend Deepak Perwani for organizing Holi.
She is seen enjoying the diversity that exists in the people of Pakistan.
She also made it clear in her big insta-caption that she would not be turning off the comments section off. The hate that pours in on her picture was something she expected already and was ready to step in and shot back each and every hate comment.
She says, "Wearing my Pakistan Tee on resolution day and enjoying the diversity of my land by celebrating Holi with the Hindu community. PAKISTAN FOR ALL! Except maybe Adnan Sami? #love #holi thank you @deepakperwaniofficial we love you. 5 hate comments! Over 3600 likes. Not bad, Pakistan. Not turning comments section off. And haters, don't delete your comments and run once you've been given a reply. It's fun. You see what you want to see. I'm not here to make you see otherwise. Am just sharing the love...got no love, step aside and scroll forward. How about Christians calling out the PM of NZ a hypocrite for covering her head and standing in complete solidarity with the Muslim community having the Azaan played on all channels for Friday prayers? We would've burned down half our country had such action taken place here but are loving the love from them? LEAD by example. And change happens when we speak. Someone smart once said, "if Muslims around the world need to feel respected and accepted by people of all faiths, they themselves should respect and accept people of all faiths"... am only joining in the festivities, not converting and dancing to the tunes of their 'religion'....some of you are a joke. Please breathe. Take a shower. Watch some Cartoon Network and get off Instagram owned and run by Jews who you dislike on a daily basis. Relaxxxxxx"
On strong critics, Anoushay clarifies that there were no Holi Rituals involved at the party and it was more of a cultural belief rather than a religious one. Cheers to Anoushay for putting up a strong message about tolerance, diversity, and peacebuilding!