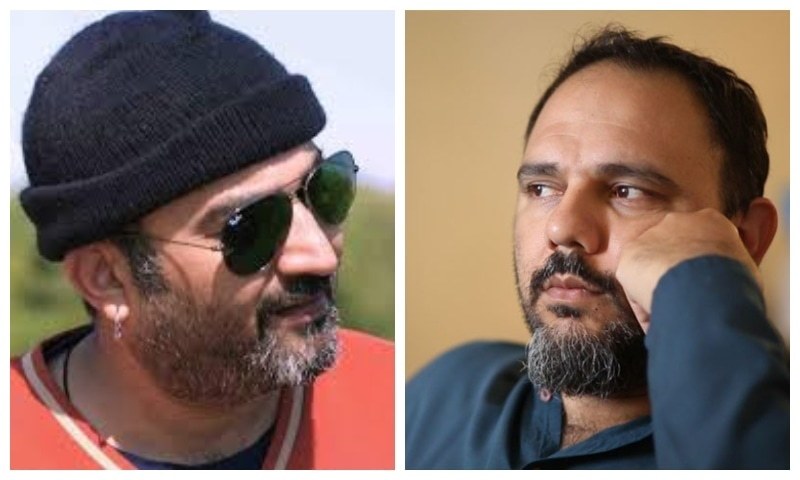 The Court heard the case and has forbidden both the parties from legally filing any case...

A letter that was read out by Jami at the Lahooti Melo, and later posted on his Facebook page, caused the director, Sohail Javed to file a defaming case against him. Even though, neither the letter nor the famed director Jami named any culprit, Sohail Javed took action.
The Court heard the case and has forbidden both the parties from legally filing any case. Why? Javed's case had no proof of him being named, even though he felt it was "insinuation". Obviously thus, the reply from Jami's side did not hold any validity either. His party had answered the legal notices, by calling them "presumptuous". Thus, a "status quo" was awarded to both parties i.e. none of the parties can take any legal action in the case.
Read: Sohail Jawed takes Jami to Court
Earlier on February 18th, Javed had filed a case, when according to his lawyer, Jami had failed to remove defamatory material off social media and issue an apology. The reply from Jami, on the other hand, quotes that the legal notice is based on nothing but "conjecture, speculation, and presumption." It also said that Javed's accusation was "vehemently denied" by Jami, as was reported in the Samaa English.
People from the industry are thus, rejoicing! It helps them go ahead with Jami in his campaign for "awareness and power".
Amna Alam had more to say on the topic when HIP got in contact with her.
"The way this case has unfolded has been so unique. It truly is a landmark for our society. A girl writes something anonymously because she is too scared to bring her identity forward. She did what was in her capacity. And then a man gave her voice the ears it should have already had. A man. Bless him.
No name was taken but it was enough to compel some to start quoting 'justice through courts' because they well know how that has worked out in the past.
What has been astonishing is that this one letter made so many who had been suffering in silence step up. We hear from girls now that the atmosphere on sets has changed in the past 2/3 months. That is the most heartening news for me. That means change is in the air. What was once considered part of the norm is now being called out for what it is - 'inappropriate behavior of men in power'. "
Read: The Stance that Became a Legal Case
Truly, it seems like this just might be the beginning of change.