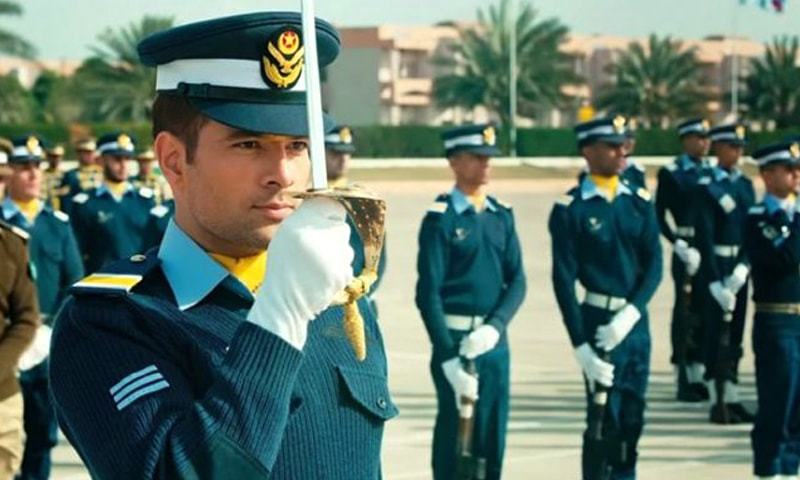 Sherdil is all set to pack a solid punch as it releases in international key markets...

ARY films latest venture 'Sherdil' released on March 22 across Pakistan. Directed by Azfar Jaffri the action-packed saga set in the backdrop of Pakistan Air Force struck the right chord with the audience and opened on a good note at the ticket window. Despite clashing with Ahmed Ali Akbar's 'Lal Kabootar', the film managed to collect 4.15 crore in its opening weekend and continued to trend well during the weekdays.
Read: Box Office update: 'Sherdil' Runs riots in Islamabad-Rawalpindi
Sherdil is all set to pack a solid punch as it releases in international key markets. Irfan Malik, Head, ARY films added on the films international release: "Yes! We are releasing Sherdil in a major overseas market. It will cover all GCC countries followed by Norway - Denmark - Sweden in the first phase and the US - Canada - the UK in the second phase. We will also cover other territories i.e. Russia, Australia, and South Africa"
Mikaal at his Instagram shared on his Instagram that Norway, Denmark, and Sweden will be the first to see the movie.
'Sherdil', however, received mixed reviews by the critics. The film had an edge due to the recent Indo-Pak tension and of course the big Pakistan Day release. Sherdil is the journey of a young boy Haris Mustafa (Mikaal Zulfiqar) who dreams to be a pilot. He goes on to become one of the top pilots around the world and saves his nation. It displays one of the most intense dogfight sequences ever shot on screen. Over recent years we have the privilege of viewing occasional patriotic films: one that proudly displays mountains and majesty. This power of cinema to stir up nationalistic fervor amongst the audience is why people love heading towards cinema.
Sherdil is Azfar Jafri's fourth film after Siyaah, Janaan, and Parchi. The film is written and produced by Nomaan Khan and features Mikaal Zulfiqar, Armeena Rana Khan, Hassan Niazi and Sabeeka Imam in leading roles.