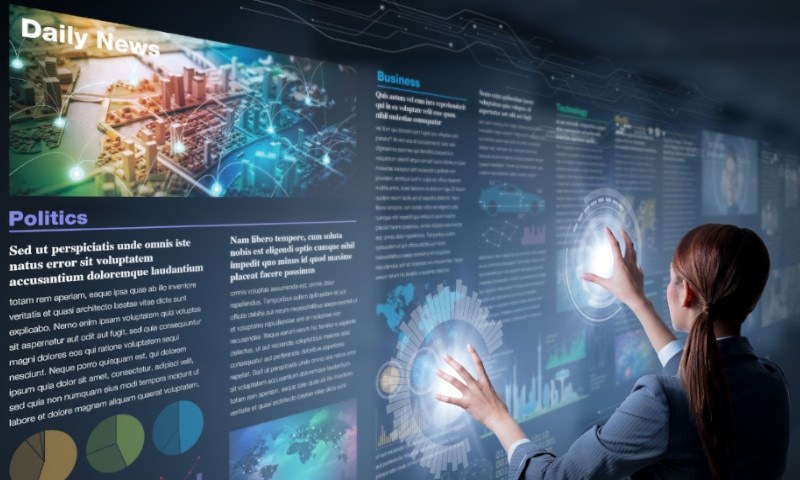 Jang Media Group won the award from Google to help digitize its extensive archives...

Google is at the forefront of meeting challenges of the digital age…
Technology giant Google is always known for pushing the frontiers of digital innovation. Its endeavors have a global dimension, with the company has spent roughly $12.7 billion last year alone in helping businesses, including news publications, drive sustainable businesses and revenues. Through it is Global News Initiative (GNI) the company is focusing on numerous areas to aid and strengthen digital age journalists and publications, key among them being to empower news organizations through technological innovation. As a part of this initiative, the company launched its Asia Pacific Innovation Challenge last year.
Jang Media Group wins the GNI Grant for Pakistan….
There were over 215 applicants from the Asia Pacific region for GNI's Innovation Challenge grant, and the Jang Media Group was one of the 23 companies to be selected – and the only one from Pakistan. Under the grant, the company will develop artificial intelligence (AI) and augmented reality (AR) platforms to digitize its extensive historical news archives. Previously, prestigious publications such as the New York Times have collaborated with Google to digitize these archives electronically.
So, what exactly will this entail?....
Under the Innovation Challenge grants, Google will provide support to 23 projects in 14 countries with a grant that totals $3.2 million. According to the Mountain View-based firm, "We want to support innovators in this space -- those who are pioneering approaches that involve everything from granting digital currency to subscription-based membership models."
With the grants, the company intends to catalyze an industry-wide transition to the digital age, which ties in with its own core business interests. Digitizing the Jang Media Groups archives, which date back to the pre-independence period will no doubt enhance the organization's digital footprint and also allow users convenient access to content that complies with journalistic norms and standards.
This is especially important in contemporary times when users are bombarded with non-factual historic information and distortions of news stories.
What does Jang have to say about this?
Umar Saif is the Chief Digital Officer at the Jang Media Group. He says "This (grant) not only recognizes Jang Media Group's innovative agenda for digital transformation, but it also enables us to leverage Google's expertise in content digitization, archiving, visualization and search." Jang Media Group has previously been showcased twice as part of global innovation at Google Developer Conference in 2016 and 2017, and Jang says that its association with the company is further strengthened with the new award.
The final word…
According to Google "The commitments we're making through the Google News Initiative demonstrate that news and quality journalism is a top priority for Google. We know that success can only be achieved by working together." Pakistani news publications meet the challenges of the modern digital age is essential for their survival in a global ecosystem of news organizations. In this context, the efforts of Google are laudable, and we hope they can extend to other major news organizations and networks in the future!