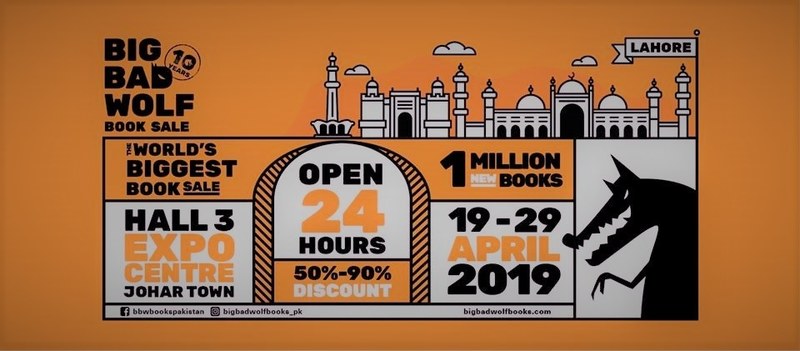 The announcement of the world's biggest bookfair in Lahore, Pakistan was made on the official page of the book event...
The Big Bad Wolf Sale, a.k.a the world's biggest book sale is coming to Lahore, Pakistan for the first time, this April. The event will be held in Hall 3, Lahore Expo Centre, from 19th to 29th April. The 11-day-long event's specialty is that it's going to be open 24 hours. This brilliant sale will provide more than 1 million new books to the readers, at about a 50%-90% discount.
Andrew yap, the founder of Big Bad Wolf Books, said during a press conference that: "By making millions of high-quality, English books accessible, we aim to ignite imaginations, foster creative thinking and help empower the future generations of Pakistan."
The Big Bad Wolf Books was founded in Kuala Lumpur, in 2009. Since then, the book sale event has expanded throughout different cities around the world. The announcement of the event coming to Lahore, Pakistan was made on the official page of the book event.
There's also a chance to win a VIP ticket to the sale and have an opportunity to buy books among the other VIPs a day before the official opening of the event.
The Book fair sells all kinds of book genres like Fiction, Non-Fiction, Literature, Novels, children's literature and Young Adult Fiction. The book fair has been held in Indonesia, Sri-Lanka, Malaysia, Philippines and Thailand before.
Surely it is going to be a heaven for any book lover. So get ready to be a part of World's Biggest Book Fair coming soon.