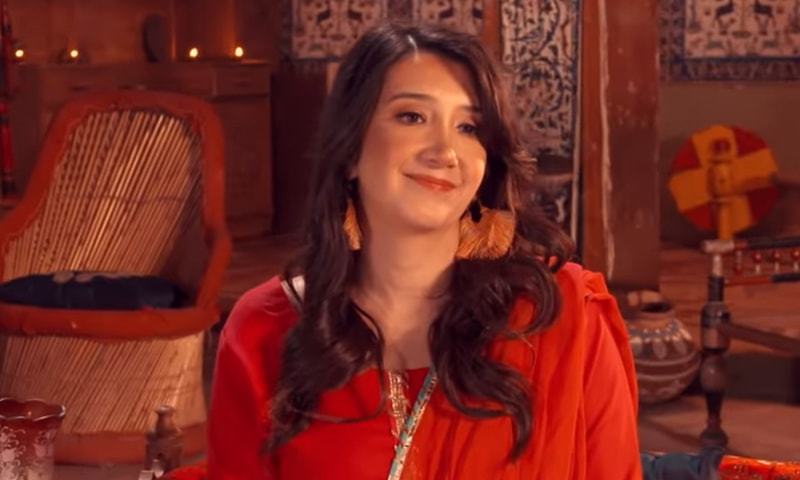 Zeb Bangash on Vehra Sessions, 'I am surprised with the terrific response'...

Having debuted with her cousin Haniya Aslam as 'Zeb and Haniya' Zeb Bangash has completed over a decade in the music industry. Bangash's distinct voice is a soulful force to reckon with; she has immortalized many songs with her golden voice. She has been a part of many projects across the border as well, the latest addition to her resume are the 'Vehra Sessions', a courtyard where connections happen as Zeb showcases a collection of vibrant and soulful Punjabi songs. In an exclusive chit chat with HIP, Zeb talks about the idea, inspiration and the amazing response to her latest project:
HIP: How did you come up with the idea of Vehra sessions?
Zeb Bangash: I was working with Saad Sultan on the soundtracks of Saqib Malik's upcoming film 'Baaji'. Saqib is quite influenced by Lollywood music; he really wanted us to incorporate the real sound and soul of the music. During the process, I worked with some accomplished musicians from the walled city of Lahore. We jammed songs together during breaks and rehearsed a lot of Punjabi songs. I have lived in Lahore most of my life so these songs were part of my memories. I use to sing along with them, we enjoyed playing together and it was a lot of fun. On the contrary, they were surprised by my accurate Punjabi dialect. They encouraged me to sign more of these songs and this ended up being the main reason to take it forward.
HIP: Any specific reason to title it as 'Vehra'?
ZB: 'Vehra' is a place where music happens very naturally. The one thing that makes these sessions unique is that we first became friends, started jamming and decided to make music. It didn't happen the other way round; it is the end result of our friendship that happened organically. 'Vehra' primarily because I felt the representation should have the open traditional community kind of a feel. I have always been inspired and drawn towards traditional music since my childhood. As of now, as a professional musician specifically, I realized that traditional singers have far more rigor in their craft. It's unfortunate that we only get to see a certain side of Pakistani music in the mainstream media; I wanted to break the mold and highlight the talent of such accomplished traditional musicians who are super fun to work with having great stage presence and most importantly are great band mates. I firmly believe versatility is the real valuable trait for any singer and this quality develops from a keen indulgence in different genres of music.
HIP: Tell us about the team of musicians.
ZB: There are various musicians that will feature in the 'Vehra Sessions'. We started off with the group of musicians whom I worked with for 'Baaji'. Fazal Abbas Chabba with the 'Dholak', he comes from a well known music family from interior Lahore. Shazad Ali on the 'Harmonium' and 'keys', he has a lineage of film and TV music. Ali's father arranged music for PTV's music show 'Tarannum' that featured 'Madam Noor Jehan' popular tracks. 'Amir Azhar' played the 'Mandolin' and 'Guitar', he comes from the same family of 'Sahir Ali Bagga'. I have worked with Amir during 'Zeb and Haniya', he has done some solo stuff and has collaborated Ali Sethi and Mekaal Hasan Band. Amir Aly took control of the base, I met Aly during the film work and off course there is Saad Sultan with whom I have been working with different projects over the years from 'Verna' to 'Parwaz Hai Junoon'.
HIP: Being a Pashtun, was it easy to adapt the Punjabi dialect?
ZB: I love languages and have sung in many languages which I don't speak. I was exposed to Punjabi at a very early age and consider Lahore home, ethnically I am a 'Pashtun' but culturally a significant part of my personality is Punjabi. Punjabi is specifically very rich as a language and one needs to understand the intricacies to make it more genuine. I was fortunate to work with authentic Lahore musicians and they really helped me get along in the Vehra sessions.
HIP: Whom do you get inspired from when it comes to Punjabi songs?
ZB: I have many inspirations as I grew up listening to Punjabi music. My top four inspirations start off with 'Madam Noor Jehan', her expression in Punjabi film music especially (black in white films) has always been a treat to watch. I came across some of Madam's BBC live recording of her songs that are truly inspiring. Secondly, Surinder Kaur from across the border; especially her 'tappe' style, most of my songs are inspired by her style of signing. Thirdly I love 'Tufail Niazi' he is one of my favorite singers of all times, last but not the least 'Hamid Ali Bela' masterpieces are pure soul music.
HIP: How has the audience responded?
ZB: The audience has responded to an overwhelming response and that has been a big surprise for me, as we didn't plan to target any particular section of the audiences. 'Chan Kithan' and 'Lajpal Ali' are already huge success which clearly indicates that traditional music is as relevant in today's time and age as it was before. Having said that, people not only loved the music but the concept of the Vehra, colors, musicians and their personalities were also appreciated. It was specifically encouraging and interesting to see that not in Pakistan but other parts of the region were also receptive to traditional music presented in a more traditional way. I got hundreds of request from the US literally for new songs.
HIP: What plans do you have to take it forward?
ZB: It seems like we should take it forward, we didn't have plans to do it earlier and therefore we are releasing two more tracks in April. As of now Saad and I have been discussing, there's lot more that we can do as long as people want to listen we will keep on taking out more songs. There are a couple of tracks we have already decided to record. We are planning to do collaborations and might come up with different musicians as well.
Concluding the conversation Zeb told us about her upcoming projects and said: "I am working on some original tunes and undergoing musical training to come with more surprise this year. As for the films, I have done four tracks for 'Baaji' and 'Paray Hut Love' also features a track by me. I am also working with a singer-song writer based in the US. One of my Sufi folk song 'Shah Jeevay' for Fahad Hussain collection (Bridal Fashion week) has also released recently".
Team HIP wishes Zeb Bangash the best of luck for her future endeavors.