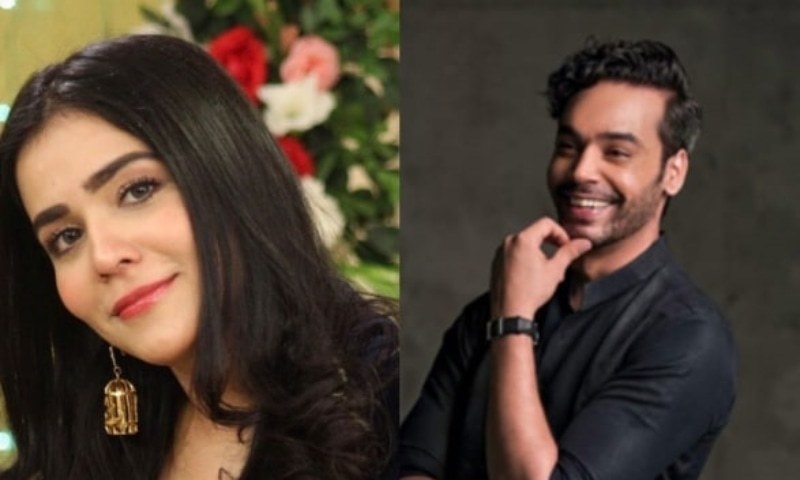 Goher Rasheed revealed the news himself while addressing the rumor that the duo had an intimate scene in the film...

One movie which has had us excited for it ever since we heard about it has to be The Legend of Maula Jatt as it will see Fawad Khan and Mahira Khan reuniting again after their much loved drama Humsafar as well as star Hamza Ali Abbasi and Gohar Rasheed, a man who selects roles where he feels he will be able to perform to his best level and be part of a project which has something valuable to offer to the audiences . With many a buzz that the movie was going to have an intimate scene between him and Humaima Malick , the actor recently sat down for an interview where he spoke about this as well as why did it take so long to complete the highly awaited film.
In conversation with Daily Times, Goher addressing his so-called bold scene with Humaima revealed,
'There're also rumors about me having an intimate scene with Humaima Malik, when actually, she's playing my sister in the film. There, you have it – an inside scoop about the film.'
Read : Bollywood is All Praise for The Legend of Maula Jatt
With us not expecting that they will play siblings on the big screen none the less we are sure that both actors will, in fact, do complete justice to their roles in the film which took a long time to be made and the reason for that being was,
'You might have seen the trailer, now imagine making that kind of a film with the limited resources we have, in fact zero resources. First, we had to generate resources and then work on the film that included the cast, production and then Bilal Lashari who is a perfectionist to the core in nature. Every film takes a certain amount of time especially when it is as grand as The Legend of Maula Jatt' revealed Gohar.
Quite true to that because the trailer depicts that it is a larger than life project which was also delayed due to external reasons being ,
'The film is hugely based on the set, so a lot of times, the weather became a reason. All of a sudden, there would be rain and the whole set had to be constructed again. The film was shot in the scorching, unbearable, summer heat of Lahore. The actors were injured on several occasions like falling from a horse, so there's a whole list of reasons why the audience had to wait a little more'.
But with all the shooting now wrapped up, we look forward to watching The Legend of Maula Jatt this Eid ul Fitr as we can't wait to see Fawad Khan, Hamza Ali Abbasi, Humaima Malik, Mahira Khan and Goher Rasheed shine brightly on the big screen together in one frame.