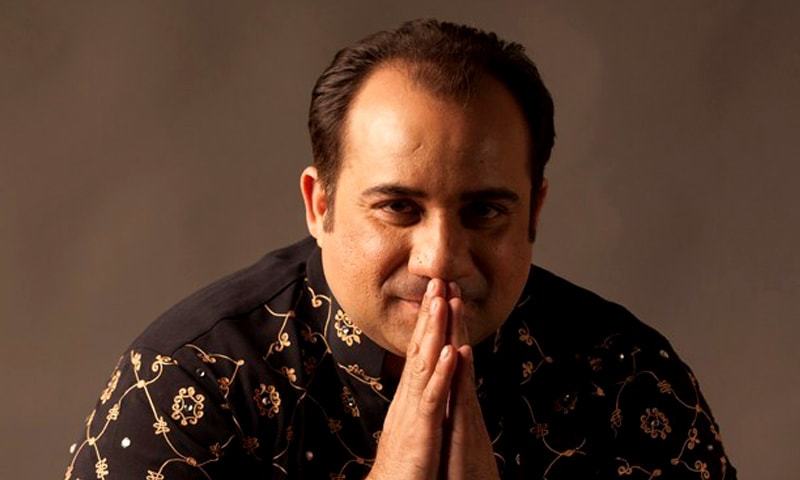 Celebrated singer Rahat Fateh Ali Khan will receive an honorary degree from the University of Oxford. Rahat is amongst the eight recipients that will be honored with the degree for their invaluable services in respective fields. The university will present the honorary degree in a ceremony titled "Encaenia". Khan is awarded in recognition of his immense contribution and services to the music industry. He has sung more than a hundred film songs and more than fifty title track for TV drama serials. Khan has been described as a Pakistani singer, primarily of Qawali, a devotional music of the Muslim Sufis, by the University.
A statement by university reads: "Born into a family whose name has become synonymous with South Asian musical tradition, he began formal training at the age of seven and has since released more than fifty albums, performed in numerous high-profile concerts across the world, and amassed a global following, achieving over one billion views online,"
The maestro himself took to Twitter and thanked (Manager) Salman Ahmed
Thank you for being there with me throughout these years, it really means a lot
Speaking to the reporters at the Karachi Press Club, Khan said: "This honor is the true acknowledgment to Pakistani music and culture. It's incredible to be recognized by a world-famous educational institute; this honor is the homage to my family. It is indeed special for everyone who has been associated with my journey. It feels great that my music has reached across all spheres. Pakistan has been my first priority and will always be. Whatever I am today is due to my country and nation: I represent Pakistan wherever in the world I perform".
Rahat displayed admiration for music from a very young age and was often found to be singing with his uncle and father. Khan was fortunate to be part of a family that had a rich musical heritage. He was just seven when he started his musical training with his uncle "Nusrat Fateh Ali Khan' in Qawali.
Talking about the importance of formal training in music he said: "I believe academic training is very important and we are working towards setting up a music academy specifically based on *Qawali and classical music to hone and polish the skills of aspiring singers. Having said that, there are more than 1,200 students of our family learning Qawali and I take pride in taking the responsibility of carrying forward a 600-year-old family legacy of the entertaining audience all across".*
The ceremony is scheduled to take place on June 26, 2019.