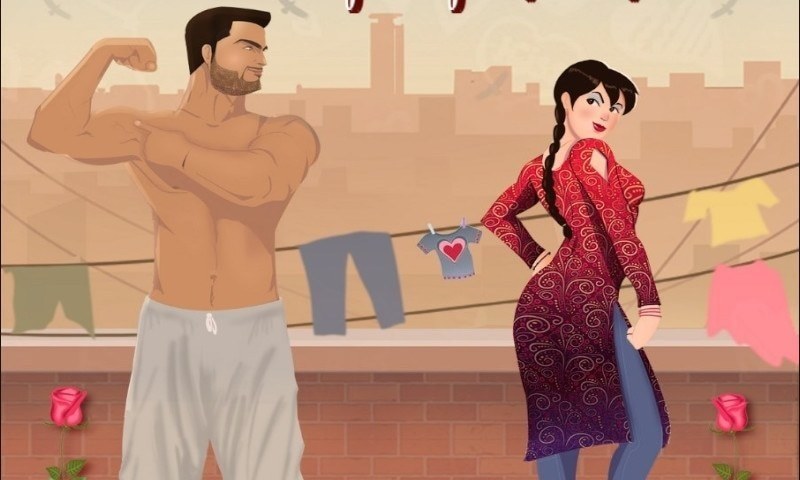 Highlighting many social issues regarding women, shameless proposals is a series based on women empowerment...

Highlighting many social issues regarding women, shameless proposals is a series based on women empowerment.
In the era of social media, the web series is the new trend targeting the youth. All over the world, digital content is very common and relished by the viewers, but in Pakistan, this vouge has now started to grow. After the veteran director Haseeb Hasan, the renowned producer Sadia Jabbar has taken a step in this field with the new series Shameless Proposals.
Written by Saji Gul and Atlas it is a series depicting on the norm of proposal saga for arranged marriages with an element of humor. The series is grounded on women empowerment highlights numerous social issues regarding them example dowry, physical violence, incompatible couples, the complexion complex, and others.
The first episode of this much-awaited series was uploaded on 29th March, named Macho Man – Say No To Physical Violence. As the name suggests it is based on the domestic abuse not only agonized by the wife but all the women of the household.
Adding the flavor of witness it is brilliantly penned down by the duo portraying the mentality of our society by sarcastically normalizing the exploitation by the conversation of the women of both the families. The dialogues of the macho man ready to be dulha were on point, revealing the exact mentality of the majority of the men in our society. The series is brilliantly directed by Hunny Haroon giving you the not so right proposal vibes from macho man and his family.
The acting performances were brilliant, Isha Noor was flawless as the unsatisfied girl, clearly not ready for this proposal. Shafqat Khan the oldie was the amusing character bringing the comic in the episode.
After the announcement of the series and the name revelation, there was a huge criticism claiming it as the weapon for ending the arranged marriage system and ruining the young girls, but after the release of the first episode, it can be stated very clearly that this series is based on the social issue for the betterment of women in our society.
The first episode was undoubtedly very close to the reality of our society making us wait for the upcoming episodes of the series.