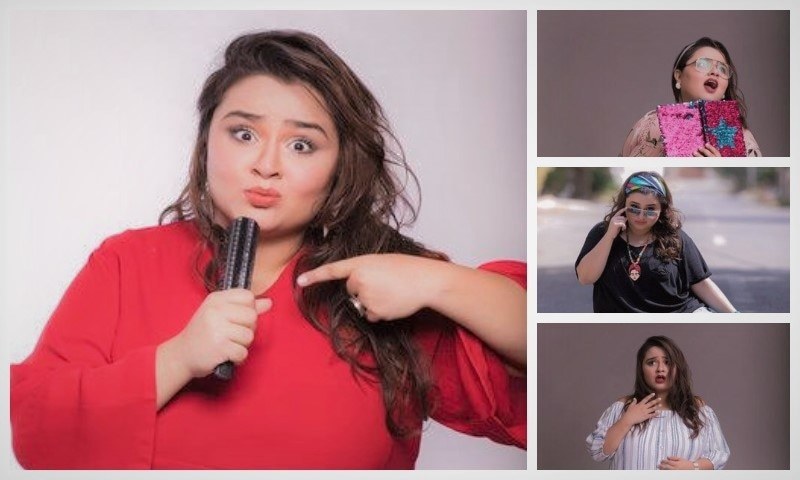 "I'll continue dreaming…" she said, when talking about dreams still left to accomplish.

You don't know how endearing you need to be to be funny. I didn't know either, until I met, the comedian, Faiza Saleem. She is known more for her improv comedy, her stand-up comedy and vlogs. But no one knows how daunting a path, this woman has covered; a path to become who she is now – not only a comedian, who has paved the path for so many comediennes, but also a symbol of change where ever she ventures.
True, she switched from being a lawyer to be a comedian, but the side where she is destined to make a change, follows her everywhere. This is probably why she gets invited often to speak on different forums. Only recently, she represented Pakistani women in a program for the BBC network, alongside Mahira Khan, Hajra Khan, and Nighat Daad.
It would be safe to say, thus, that while she shunned everything for one passion, that same passion has never abandoned her. She still sacrifices for the image she wants to maintain, and with that image, she has gone beyond success.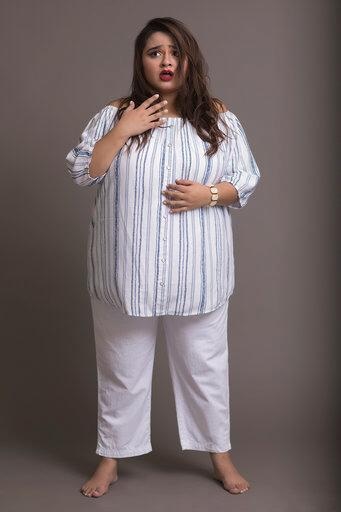 HIP got into contact to know more about her, and the talk was more impactful than it had promised to be.
Here's HIP sharing her story. Read on...
HIP: You had an L.L.B. and then, you switched to comedy. When, how and why did this change take place? Tell us all about your journey?
Faiza: I loved performing even when I was in school. I started doing commercial theatre plays in 2011, when I was still studying. Later, I joined an improv troupe, after I graduated from law school. But I didn't leave my job, until one day, I did! One day, I decided I won't ever be truly happy if I don't quit law for comedy and acting. So just like that, I gathered my things, told my boss I'm leaving and I did!
Just this, tells us exactly how passionate she is about her work now
HIP: Pioneer female stand-up comedian. How did it feel being the lone one in a male dominated field? What were the challenges and how did you face them?
Faiza: I always believed that other women would follow suit. But for a while, that didn't really happen. Then, I made my own troupe, "The Khawatoons", which took a lot of patience and commitment, because, I couldn't really find girls in the beginning. It's still an ongoing journey with a new set of hurdles at every stage. But if you love what you do, you're willing to do your best, every day. I think one great challenge is that mainstream media has firstly, stereotyped women. Then, it has stereotyped plus-size women, even more. Then, it has stereotyped comediennes EVEN more! So, every other day, I have to choose between getting paid work with lots of exposure, and my dignity. It's not a very tough choice, but it makes working here very challenging.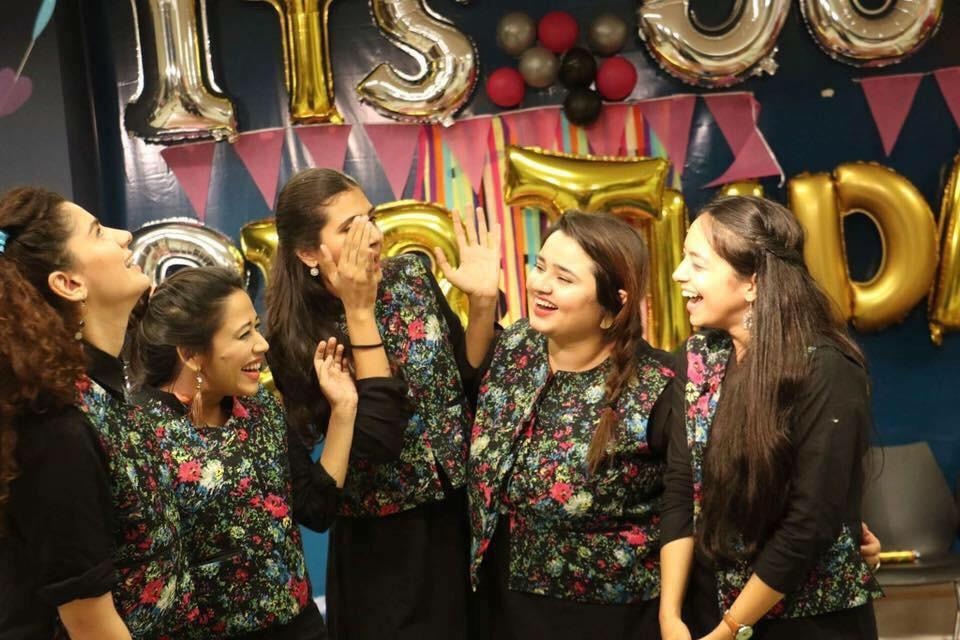 HIP: You recently represented Pakistani women in a program for the BBC network. How was that experience?
Faiza: I thought it was a great experience, especially since I was considered to be one of those women representing Pakistan. But since the topic under discussion was "How is it being a woman in Pakistan", I found it a little tricky bringing the relevant to attention and at the same time, not presenting Pakistan too negatively in the international media. The questions I enjoyed best though, because they were intelligent and relevant questions and not random questions about our personal life.
HIP: You're so confident about every step you take. How does Faiza Saleem keep being so confident?
Faiza: Why shouldn't I be confident? I have so much going for me and God has been kind. A friend once said to 'Faiza, everything you touch, turns to gold.' So, whenever I feel doubtful about myself, I remember the kind words of those who love me and I keep moving forward, Alhamdullilah.
HIP: Best and worst memory as a performer.
Faiza: Best memory: The first standing ovation I got at the first Auratnaak Show. The set was about my life and struggles, and it's really cracked people up. But I ended it with a powerful message which I guess, really touched everyone. I felt so proud and humbled at the same time - as if my life had come a full circle.
Worst memory: I think it was when "the Khawatoons" did one of their first shows in Lahore. It was a big show…but, we went on stage during dinner, and most people had left by then or were busy eating. It got so out of control that kids were coming and playing with our chairs on stage, and some of the audience was like we will show you how juggatbaazi is done! We laughed about it later, and still do.
HIP: What do you most enjoy about being Faiza Saleem?
Faiza: That I take my own personality everywhere I go. I meet a lot of different people and go to all sorts of places, but I don't let myself feel pressured to act like someone else. A lot of people are fake. That's how the world works these days but I'm always me.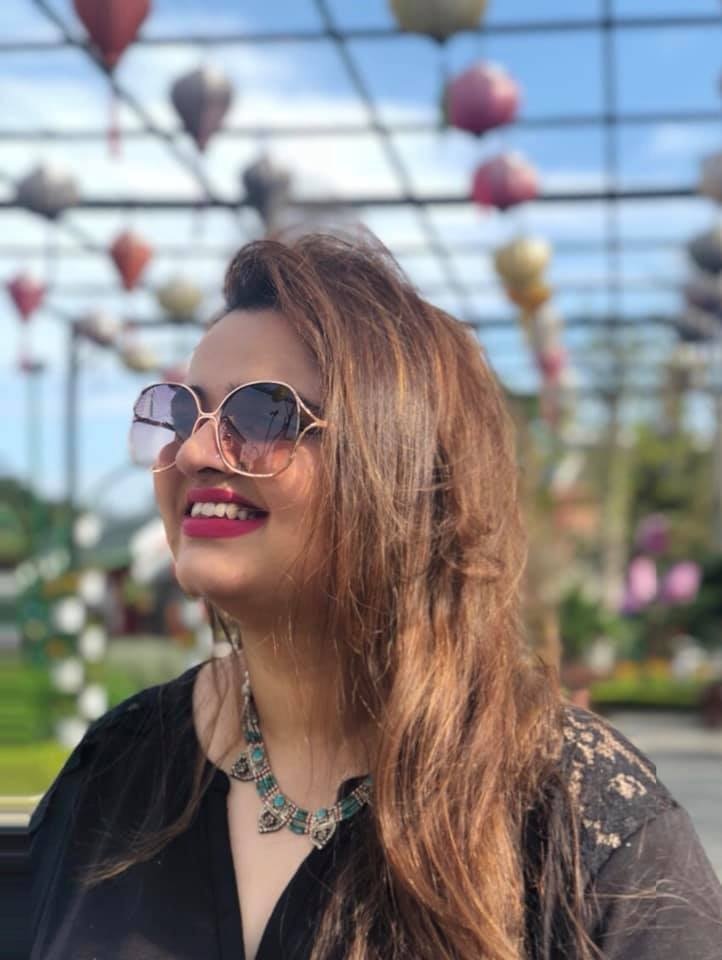 HIP: You're an inspiration yourself. Who inspired you?
Faiza: If I really think about it, I admire a lot of people and take inspiration from many many men and women I meet. Maybe I'm not having the best day, but then I'd see someone on a wheelchair laughing and smiling and I'd realise, I'm being petty by complaining. So, a lot of people inspire me…every human being is wonderful and there's something unique about them that you could learn from.
HIP: How tough is it being funny, especially when you don't feel like it?
Faiza: Oh my goodness! Don't even get me started. It's really really draining sometimes. Even if your heart is breaking into a million pieces, even if your world is falling apart, you have to perform, and you HAVE to perform! I still have days when I'm not in the headspace to perform, but I force myself to.
But I'm learning to live with the fact that you don't always have to be funny. You don't have to keep everyone entertained, socially. I hate it when someone meets me and expects to be entertained at a party. I tell them no, now.
HIP: Dreams/goals still left unaccomplished?
Faiza: Oh so many! I have a long, long way to go. Some dreams you discover along the way also. Great things have happened to me when I've least expected them to. I'm hopeful that life will throw more surprises at me and that I'll continue dreaming and seeing my dreams come to life till the very end.
HIP: Advice to people fighting stereotypes, wanting to progress, and trying to be impactful in their fields/ lives.
Faiza: Don't imitate other people. Don't try to replicate someone else's journey to get ahead in life. You are the best when you are you. Also, don't let discouraging words stop you from following your passion. You'll shut everyone up once you make it.
And what a fine way to end an interview! Just that last sentence seemed to sum up exactly who this beautiful, intelligent and highly-talented woman is. Hats off to Faiza Saleem for making sure that when the curtains fall, her act you will remember, forever!