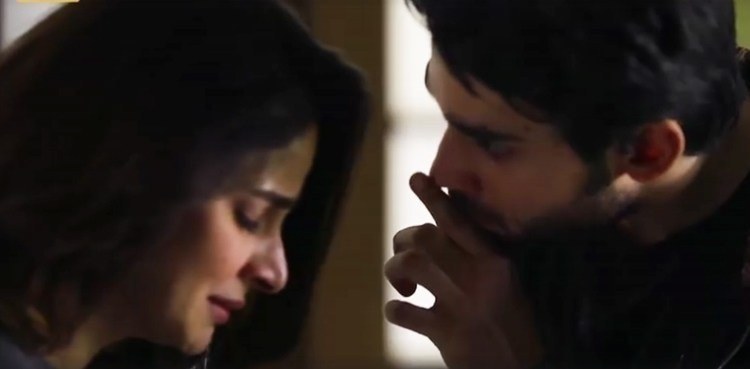 Cheekh has been a drama with an enthralling story since the very beginning while providing absolutely no clues about what's going to happen next in the story. The whole plot has been very amazingly designed by Badar Mehmood with an astounding script by Zanjabeel Asim. It can be very easily seen that all the characters are giving their 100% towards the drama and that is the main reason that the audience eagerly waits for every Saturday for the drama to be aired and seen.
This episode has been relatively slower compared to others with not a very prominent twist except that Shayaan has asked Mannat to finally leave the house. The cynosure of the drama is now Emmad Irfani because only his support can define if the justice will be served or not. Previously, he wasn't given much coverage in the drama, but after his return, his acting skills have emerged completely and we cannot stop applauding him for how beautifully he is playing the character of Shayaan.
Apart from Bilal Abbas's negative role, the way he is portraying Wajih's character is to be praised too. He is leaving no stones unturned in making the audience absolutely loathe Wajih for his wicked plans and deceiving throws. From the last episode, Shehwar was inclined to believe that Mannat is innocent but first Wajih and then Yawar manipulated her mind yet again and silenced her for believing her instincts.
Mannat is stubbornly determined and no one is being successful enough to make her back off. Shayaan's siblings are after him to leave her, but he seems confused trying to figure out things though he has seen the truth in Mannat's eyes who has even sworn on his head about her innocence and Wajih's sin. Let's wait for the next episode to be aired and see about the progression in the story.