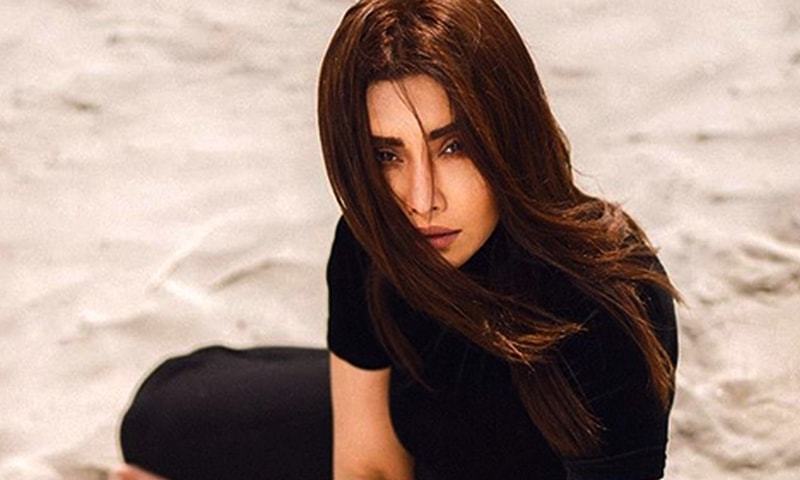 She is a beautiful inside-out. Unruffled with competition, Maira Khan is going strength to strength with new exciting projects in the pipeline. She is indeed in a charmed position at the moment, a position she has carved entirely on her own terms. The talented actress is returning to the big screen with Durj. HIP caught up with her to learn more about her experience about Durj, her inspirations, working with Shamoon Abbasi and much more.
HIP: We have been blown away by the trailer of Durj. Tell us more about your avatar?
Maira Khan: Thank you, our trailer is solid, communicating the film correctly and it is overwhelming! Durj has been quite interesting from the very beginning. The film was something else when it started off but with the course of time, Shamoon improvised my character. Every director has his own sense of aesthetics; I surrendered myself to his vision. My look in the film is hip and a sporty tucked-in denim shirt with a pair of ripped jeans, hair tied in a simple and neat ponytail, I feel sometimes a bona fide look is refreshing for the audience.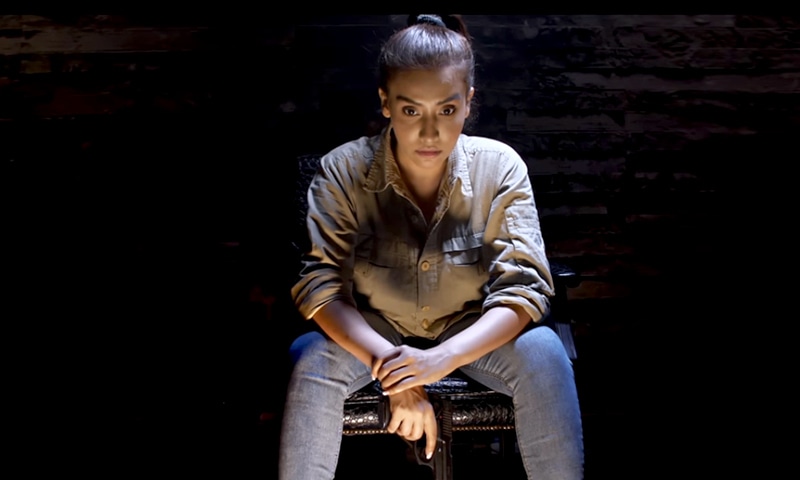 HIP: What challenges did you face in playing a cop?
MK: People are assuming action-packed film and I play a tough cop Spoilers ahead I am not a cop in the film. My role is of a woman on a mission to track down her missing husband and eventually taking revenge against the culprits.
HIP: When you were first offered the role, what made you do it?
MK: Shamoon is someone I can't say no to. Shamoon is family so when he offered Durj, it was an instant yes to it without even hearing the script. Although I did have the narration but I was sold on the concept because it was such an intriguing story. Shaam is very excited and enthusiastic in whatever he does. I knew whenever he would make a film it would have something substantial and challenging for me.
HIP: Did you attend any acting workshops for the role?
MK: No! There weren't any formal acting workshops. I used to go to Shamoon's place for about six months or so, we used to discuss the small nuances and peculiarities of the characters, scenes, dialogues and storyline. As an actress, I am supposed to morph into another character and that's the fun. I am sure all our efforts and hard work would surely translate on screen, once the film is out.
HIP: Shamoon in an interview said that many actors left the film midway as they couldn't survive the tough shooting process. Tell us about your experience?
MK: To answer your question in a very simple way - it's my job as an actor to do any role. I come from an army background (my father is an ex-army officer) hardships really don't really matter to me. Since my childhood I was well versed with horse riding, swimming, and driving: I enjoyed being in the desserts and snowfall etc. As for Durj, I agree the film was demanding, and many actors left the film midway. It was physically very traumatic. I stood stern and that is my duty and commitment as an actor. The caves and mountains were the only vanities available smiles. I feel when you come so close to nature you kind off won with it. Like I said I didn't wanted to miss out the opportunity to work with Shaan as he is one person who is willing to take risk and bring out something unique for our industry.
HIP: How do you rate Shamoon Abbasi as a director? How would you describe his style of direction?
MK: Shamoon is a fantastic director with no ego or baggage. He is a pure soul and the passion towards his craft makes his world seem so real. Shamoon as a director always led from the front, he sets the bar so high that you automatically feel a sense of responsibility to give your hundred percent. He is friendly and makes his actors comfortable due to which there is so much of positivity on the sets. It was his vast vision and dedication that took the project forward. Shaam is undoubtedly the most detailed directors I have worked with.
HIP: Were there any moments of insecurity as Sherry Shah has a meatier part in the film?
MK: I'm very secure in the work I do. As an actor I portray my characters so tactfully to make it valuable. Instead of focusing on the length and width of my co-actors role, I focus on my own craft and technique to make the entire product look good. Sherry is my sweet heart, it's not easy to go bald and stick to a project for so many years. I love her in the film, and the way she looks and performs is surely a treat for the audiences.
HIP: You play a tough woman in Durj, but who are the woman who have influenced you in your life and your career?
MK: My mother for sure! She is the strongest person I have seen all my life, always pushing me to become a better person. Being an actress herself she has the knack of smelling good scripts therefore all my projects are being approved by her at first. She has been my mentor and a great support in my career; I feel there is a strong side that every woman possesses, it just needs a little momentum, in my case I am very fortunate to have my mother in my life.
HIP: People have often complained about you doing fewer films. Why is that so?
MK: Really! I don't know who complains about that laughs. Due to my strong persona, I am mostly offered to portray strong women characters on screen. I was offered a few mediocre scripts which had nothing substantial to offer hence I turned them down. Having said that, I am so willing to do a typical masala commercial film but they don't approach me!
HIP: Are there any other films that you may be a part of?
MK: I recently completed the film "Kalasha". It's directed by a debutant filmmaker on the block. It releases on Netflix original soon. The film will also be submitted for Oscars.
Concluding the conversation Maira told us about her upcoming projects and said: I am doing 'Babban Khala Ki Betiyan' on ARY digital. My character is of a 'foreign return girl' who is moved by the values, culture and traditions of Pakistan and doesn't want to go back again. It gave me an impression of who I am as a Pakistani and the opportunity to represent my country in a positive light. I am glad and thankful to my fans for the tremendous response on 'Cheekh'. Besides I have a couple of projects for Express and PTV.