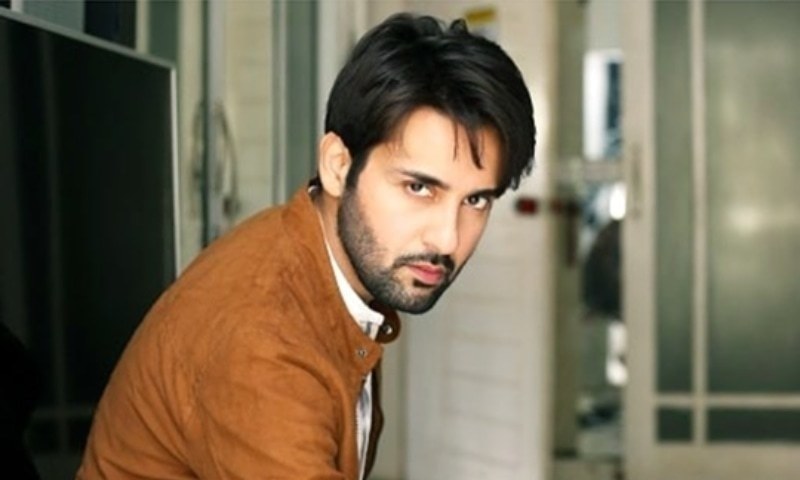 Affan Waheed to play a negative role for the first time opposite Sanam Jung...

The first time we saw Affan Waheed was in the drama Guzaarish where he was paired opposite Yumna Zaidi and played a very sober character, but of course with perfection, thus making us an instant fan of his work. A very humble person who has a natural flair for acting and getting into the skin of every role he decides to play, one can easily call Affan one of the most sought after actor in the industry today as his dramas always have something different to offer, which we are very glad to see.
With a fantastic performance in plays like Ilteja, Khamoshi, Baydardi which took up the tough issue of HIV as its theme, and now Do Bol opposite Hira Mani to name a few, the actor is showing no signs of slowing down as he is currently busy shooting for a new play with everyone's favourite Sanam Jung and the versatile Zahid Ahmad.
Read: Rapid Fire: A Mobile Addict Affan Waheed Can Eat Pulao Every Hour Of The Day!
Yes guys by now you must have seen their pictures together so with us always curious to know more about the latest happenings in the drama industry we got in touch with Affan and this is what he shared with us about the yet to be revealed title of the play which will see Sanam back on the TV screens after a while.
'For the first time I am playing a full-fledged negative character and he is not the sort of a negative character who would beat the girl up. He ends up becoming vindictive due to some reasons which will be revealed once you guys see the play'.
Excited for the fact that he will be playing something different, Affan further added,
'I am excited as well as intimated as it is quite daunting to think about whether the audiences will like me in it or not as so far I have gotten appreciation for all that I have done and they have never seen me in a negative role so I was confused about doing it and whether I will be able to play it well or not so when I read the entire script, I decided to go for it as playing a goody two shoes was getting a bit tiring and this seemed pretty exciting as an actor'
So besides the appeal of playing a negative character what was the other thing which made Affan be part of the drama was our next question to the star to which he replied,
'I chose it mainly because the cast is great and the script is very well written as well as the fact that Furqan Khan is directing it and I think he is brilliant'.
A joint venture between Adnan Siddiqui's Cereal Production and MD Productions, what was Sanam like to work with was what we couldn't help but ask towards the end of our conversation to which he said,
'She is great to work with and so is Zahid, it is heartening to know that educated people are now coming into the media and acting '.
With Affan thrilled with the fact that Do Bol is receiving such immense love, the actor did tell us that he has an interesting line up of dramas this year which he will reveal when the time is right and we for one can't wait for that to happen soon!