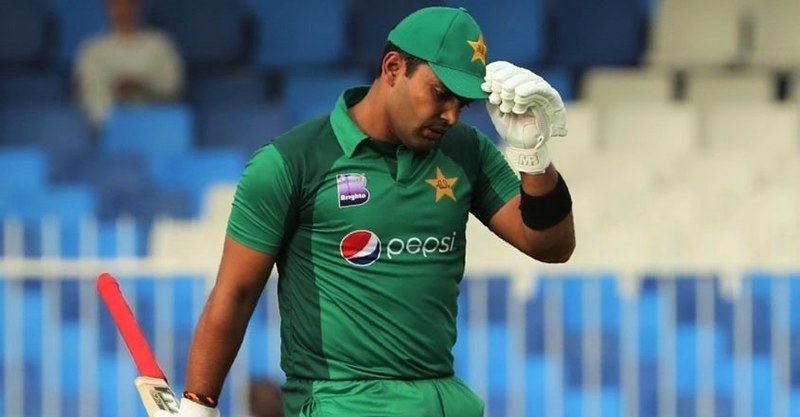 Umer Akmal, who was making a comeback in the Pakistan side has been found in hot waters once again, as he was found to have breached team curfew before the final game of the series in Dubai. Team Manager Talat Ali imposed a 20% match fee fine and Akmal accepted the charge.
"I am glad that Umar has realized his mistake, and has accepted and apologized for his actions, which were clearly unprofessional and in no way can be ignored or overlooked," PCB managing director Wasim Khan said. "The PCB expects a high level of professionalism and commitment from its players, and this action is a reiteration and timely reminder that any indiscipline shall not be tolerated or accepted."
It is believed that the 28-year-old attended the Akon concert on Friday night after the curfew hours. Players are supposed to report back to the hotel before the curfew sets in, while the tour is on-going.
Read: Jago Malik pyare!
Akmal was making a comeback in international cricket after being dropped due to poor performance and disciplinary issues. Coach Mickey Arthur and the batsman had a public spat in 2017. However, after a decent start to the PSL, Akmal was brought back hoping he could provide an aggressive option in the middle order. It is also reported that the player-coach duo met before the series to clear the air.
However, Akmal's performance fell well short of expectation as he failed to deliver in key moments. His highest score was 48. The likes of Haris Sohail, Mohammad Rizwan, and Abid Ali, upstaged him.
Umer Akmal has been the problem child of Pakistan cricket for long. He has been fined multiple times and this comes at a very poor time for him. Asif Ali, who is considered the other option might have inched ahead in this race of the finisher, having been dropped only 2 series ago.