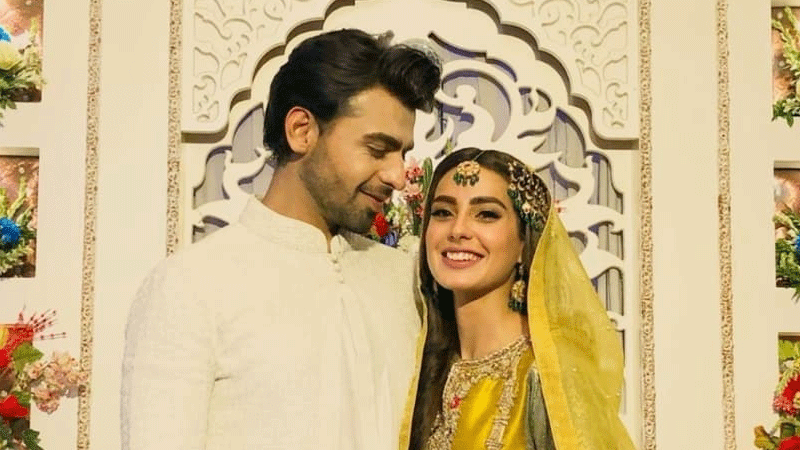 Saima Akram Chaudhry took to her twitter to announce the comeback of the fan favorite show...

The critically acclaimed drama serial Suno Chanda became a fan favorite during Ramazan last year, and for all the right reasons. Starring the versatile singer-actor Farhan Saeed, and the incredible powerhouse Iqra Aziz, Suno Chanda came out as the most exciting and hilarious love story that had happened to Pakistani television for the longest time now.
After the love it received the first time around, it was renewed for a second season back in February. The writer Saima Akram Chaudhry took to her twitter to announce the comeback of the fan favorite show, taking everyone by surprise.
Since the news broke out, fans have been looking out for new announcements and for backstage pictures till we see the stellar cast back on our TV screens. Where the rest of the cast had started shooting, Jiya and Arsal, played by Iqra Aziz and Farhan Saeed were being missed terribly in all the backstage photos.
Though it looks like the wait is finally over, as director Aehsun Talish shared a picture with the star of the drama serial Iqra Aziz, captioned, "The wait is over. Iqra on set."
Aehsun Talish had been sharing backstage pictures with the cast and crew since the beginning of shooting, and finally, one of the missing stars has made it to the shoot now. Farhan Saeed aka Arsal is still missing, but we are sure that won't be the case for long.
Suno Chanda unarguably took the country by storm with its release, the unique storyline and dynamic characters soon became everyone's favorite. It was sensitive, surprising, and completely unblinking. It dealt with the inter-family marriage fiasco in desi households in a hilarious way, which was a good break from all the dramas revolving around societal evils. A comedy for the ages, Suno Chanda hit all the right notes and gained acclaim from fans and critics alike. The power packed cast did justice to the top-notch direction and hilarious screenplay.
Suno Chanda came out in Ramazan last year, and ever since fans have been counting on the release of its second season. We for once can't wait for the drama serial to hit our screens once again this Ramazan!