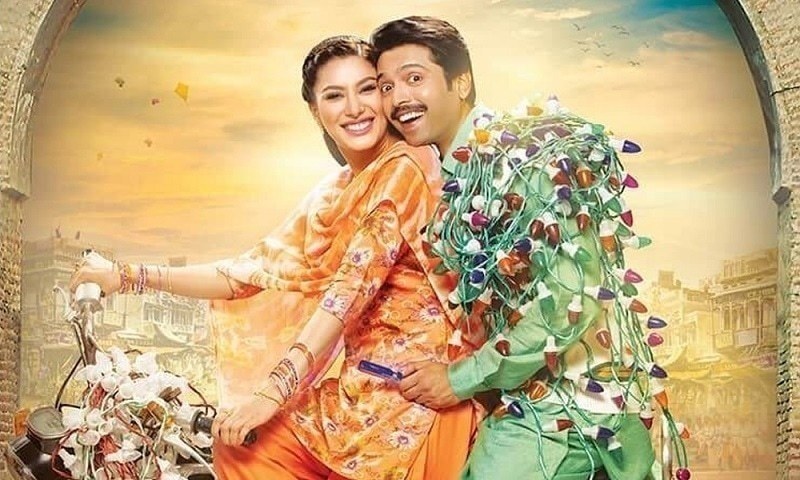 One film from last year which we wished enjoyed more commercial success at the cinemas was the Fahad Mustafa and Mehwish Hayat starrer Load wedding which dealt with how the practice of dowry can cause havoc in many lives of the middle class of Pakistan. With the movie having been appreciated otherwise and having successfully also helped in submitting a dowry banning resolution in the Punjab Assembly, it also recently won the viewers choice award at the Rajasthan Film Festival which we were thrilled to see.
But the reason why we are talking about the movie today is that it seems that a track from the movie called Kooch Na Karin sung by Azhar Abbas has been copied frame to frame by a Bangladeshi singer called Shahid!
Read :Load Wedding all set to make its way to Netflix
Yes guys, with the news revealed by a publication in Dubai we too compared the two videos and were stunned to see the similarity which you yourself can view below.
and now Shahid's version,
Now even though the tracks are different, the video sadly is not. Now, this is not the first time that anything of Nabeel Qureshi has been copied as earlier his film Actor in Law was also copied frame-by-frame for a regional film in the Oriya language.
But will Nabeel Qureshi and the team take any action towards the Bangla singer Shahid is what we will have to wait and see?