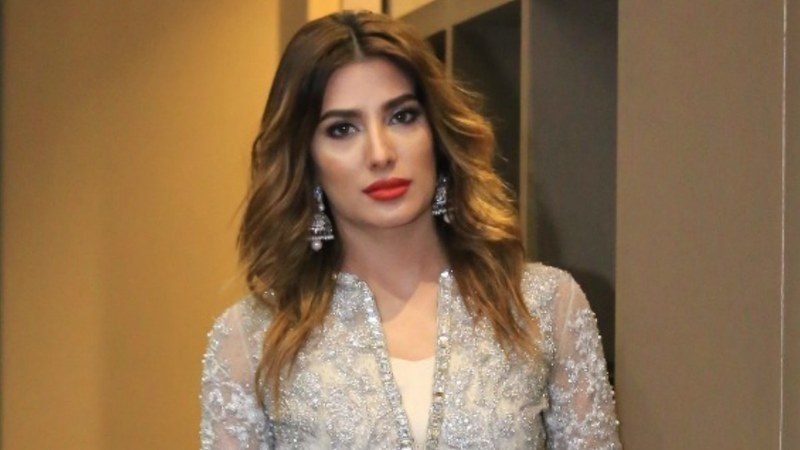 The superstar Mehwish Hayat lends her tremendous love and support on twitter for the Zindagi Trust's campaign...
Our very own talented actress Mehwish Hayat has not just proved her mettle in acting, but has always been very vocal and appreciating on the positive things happening around in the country or in the world. Lately, the actress tweeted showing her support to Zindagi Trust's #MoreThanMyMarks campaign which has been initiated by the NGO to inspire parents to let kids pursue their passions and not to pressurize them on academic grades.
Read: Mehwish Hayat Thrilled Over Resolution to Ban 'Dowry' Submitted in Punjab Assembly
Various inspiring stories have been surfacing on social media with the hashtag #NoMoreMarks. One such story is of Mahnoor, 14-year footballer who is a student of one of the Zindagi Trust managed schools. She fought against the stereotype that girls cannot be good footballers and due to Mahnoor, SMB Fatima Jinnah Govt School retains Karachi United Football Championship trophy for two years beating top private schools like Karachi Grammar.
Mehwish Hayat appreciated the little footballer over her achievement in a tweet while also lending her support to the campaign.
'So amazing to see a young soul not fettered by any stereotype,to see her break the glass ceiling and fly like a true champion! #MoreThanMyMarks,' Mehwish tweeted.
Other than Mehwish, various other celebrities have also come forward to support the wonderful campaign by appreciating it or by sharing their own #MoreThanMyMarks moments with fans.
Way to go Mehwish, you make us proud!