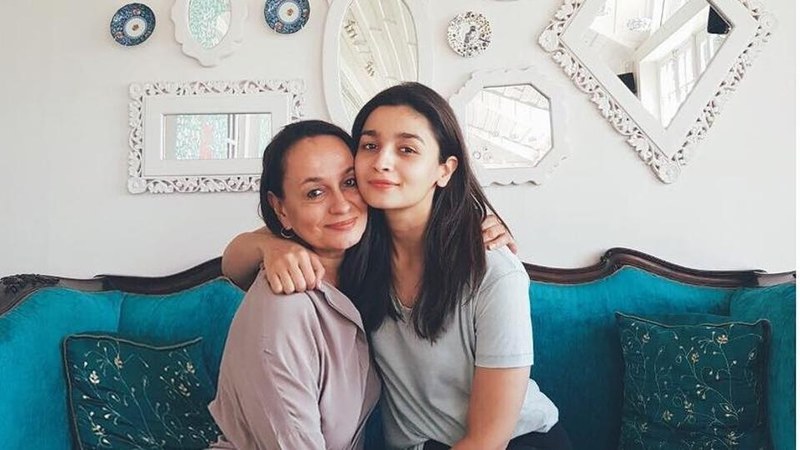 The veteran actress and the mother of Alia Bhatt, Soni Razdan said that she would be much happier in Pakistan...
Veteran actress Soni Razdan often makes it to the news for her candid opinions and straightforward personality. Mother to the famous young Bollywood star Alia Bhatt, and cast in the upcoming movie 'No Fathers in Kashmir', Razdan is currently busy promoting said movie and has been facing internet trolls for her opinions and comments.
While promoting No Fathers in Kashmir, Razdan expressed in an interview with Nav Bharat Times that she has been facing a lot of backlash from trolls for her statements regarding Jamu and Kashmir, and people have gone as far to call her a "Deshgrohi" i.e. anti-nationalist. She talks about the cultural imbalance in Kashmir, and joked about trolls who are trying to send her to Pakistan all the time.
During the candid interview, Razdan said in good humor that she might as well move to Pakistan, as the food there is very good and she would be very happy there. She was quoted as saying that,
"When I talk about things like these, people label me as an anti-nationalist and start asking me to move to Pakistan. Sometimes I think that I might as well go to Pakistan, I'll be really happy there and even the food there is very good. I have been asked to go to Pakistan so many times, people try to make me run away from here. Though at the same time, I know there are so many people who share the same views as me, so I don't really care what anyone has to say about me." [courtesy translated from: Timesnownews]
Razdan on being asked that this statement would subject her to further trolling, added that she would go to Pakistan on her own will and not because anyone asks her to. She would go there on vacation, enjoy the food and come back, that she would do this on her own terms.
Naturally, her statement did not sit well with the people, and she was subjected to social media once again. If anything, people seem to have failed to understand her sarcastic undertones, and are after her once again.