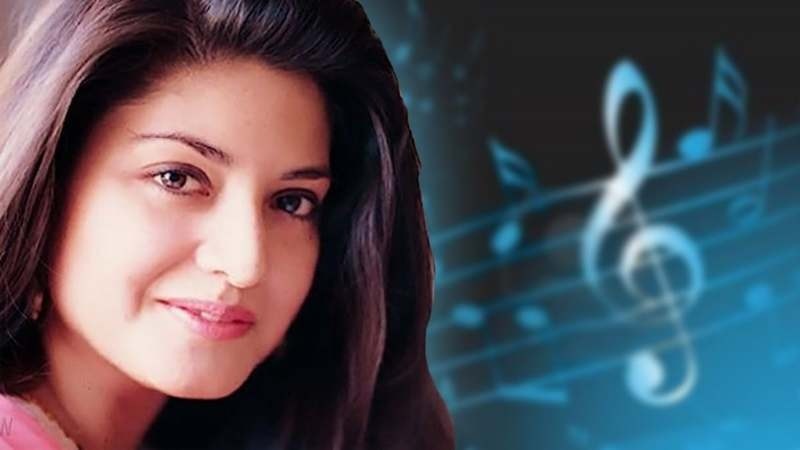 On Nazia Hassan's Birthday, HIP enlisted some of her evergreen songs that will make you fall in love all over again...

Starting her career in the mere age of 10 in Sohail Rana's show Saray Dost Humaray in 1970s as a child artist, the Pakistani Pop-singer, songwriter, lawyer, and social activist Nazia Hassan was one of the finest assets of the country. The music maestro has left us 19 years back, but this virtuoso had an exotic charm in her melodies making them fresh and pertinent till date.
Born on 3rd April 1965, Nazia was one of the eminent singers of Southeast-Asia referred as The Queen of Pop. She along with her brother Zoheb Hassan went on to sell over 65 million records worldwide.
Read: Happy Birthday Nazia Hassan!
In her sublimed career of about 15 years, Nazia Hassan has bestowed the country with stellar songs. On the birthday of the iconic Pop-singer of Pakistan HIP enlisted some of her evergreen songs that will surely make you mesmerized making you nostalgic.
Aap Jesa Koi
This was the debut song of Nazia in 1980, from Bollywood film Qurbaani getting esteem from both sides of the border.
Disco Dewaane
From the album Disco Dewaane in the year 1981. This album became the best-selling Asian Pop record up at the time and the song was featured in Bollywood Film 'Student of the Year' later in 2013.
Teray Qadmon Ko
From the album Disco Dewaane, this was another hit by the brother-sister duo.
Boom Boom
From the album Star/Boom Boom album in 1982 this song was a massive hit.
Ankhain Milanay Walay
Being the first song featuring music video, Ankhain Milanay Walay from the third album Young Tarang in 1984 got huge admiration.
Dil Ki Lagi
From the last album of these iconic siblings Camera Camera, Dil Ki Lagi is a track adored by music lover of every generation.
Dosti
Dosti from album Hotline in the year 1987 is the ultimate friendship song by Nazia and Zoheb.
Taali De Thallay – Kariye Pyar Diyan Gallan
This Punjabi Song from the album Camera Camera was a beautiful melody by Nazia thoroughly enjoyed by the listeners.
Nazia lived only for 35 years but got the popularity that is unparalleled. She has lend her voice to many euphonic tracks that will always be cherished by the music lovers world-wide.