Ali Gul Pir and Taimoor Salahuddin challenged each other to spend two nights without their luxuries in a deserted Island
While travelling towards their destination, the two best friends had the same thoughts in their minds. Had they taken the right decision? Would they be able to complete the challenge? What if something goes wrong? What if they are stuck on the island forever? But nothing could be done now. The decision was made and they had almost reached the location. Although they had planned everything in great detail, spending two nights on a deserted island was not going to be easy. But the two best friends were determined to complete the challenge, no matter what.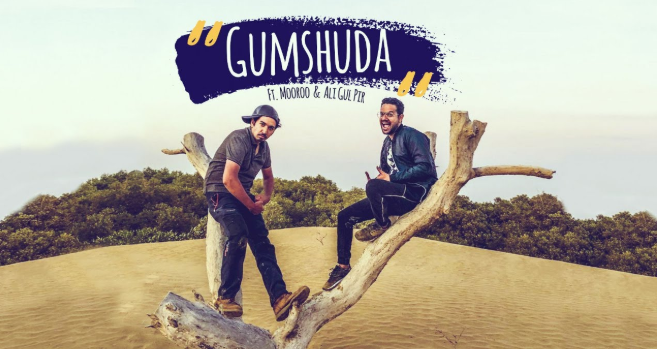 The best friends are the famous rapper, comedian and vlogger, Ali Gul Pir and singer, song writer, vlogger, Taimoor Sallahuddin a.k.a Mooroo. The duo challenged each other to spend two nights on a deserted island in Balochistan called Dheek.
Without the luxuries of modern day, they decided to live in a tent and go fishing for their food. Ali and Mooroo made a vlog and shared this one of a kind experience with the viewers. While the vlog focused on how to survive on a stranded island, it was full of funny anecdotes by Ali and Mooroo. Their fans are no stranger to their slapstick and tongue in cheek sense of humour. It also came in handy when they both relied on each other's company to pass time on the island. The vlog captures the raw beauty of the deserted island perfectly. Ali and Mooroo did a brilliant job of capturing the endless dunes of sand and stunning sunsets in all its glory.
In my opinion, it is a great initiative by Ali and Mooroo to promote tourism in Balochistan. Not only that, their vlog encourages us to slow down and take a break from our hectic routines once in a while. While it is no easy feat to leave the distractions of modern-day life behind, such an experience can be extremely beneficial for our mind and soul.