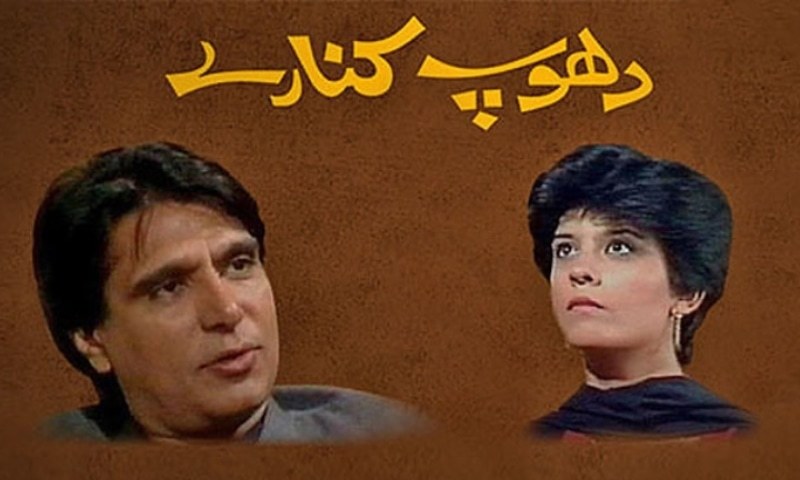 'We have selected two very popular dramas, Dhoop Kinare and Tanhaiyaan for Arabic subtitles ' revealed Shazia Sikander

One fact which is known the world over is that our dramas are simply the best as far as writing , directing and acting is concerned and if you look at the plays in the past then their simplicity in its narrative was one of the main reasons why they are remembered and seen even today . So with the Rahat Kazmi and Marina Khan starrer Dhoop Kinare all set to be broadcasted in Saudia Arabia in June we for one couldn't be more thrilled.
With the announcement made by Pakistan State TV , it was also stated that the popular drama will be aired with Arabic subtitles below and will mark the first local play to be aired in Saudia Arabia after Pakistan's Information Minister had announced that Islamabad would soon export its television series to the Kingdom.
Read: Saudi Airlines to Include Pakistani Dramas for In-Flight Entertainment System
Having spoken with Arab News, Shazia Sikander who is the Director International Relations at Pakistan's state TV, said,
'We have selected two very popular dramas, Dhoop Kinare (Sunlight's Edge) and Tanhaiyaan (Loneliness), for Arabic subtitles and we will be able to send Dhoop Kinare to Saudi Arabia by June this year."
Also stating how this was the first time that Pakistan television was subtitling a local play for Saudi viewers, she also mentioned how the move would not only be a source of revenue for Pakistan but also bring recognition for local television series and actors and help Saudi nationals understand the culture of Pakistan.
It was in September last year that Saudi Arabia's Minister for Information Dr. Awwad bin Saleh Al-Awwad had visited Pakistan to discuss how the two allies could broaden their relationship in the fields of media and culture and with now steps being taken towards it we hope more and more plays are subtitled so the viewers there can watch our wonderful dramas too with ease.