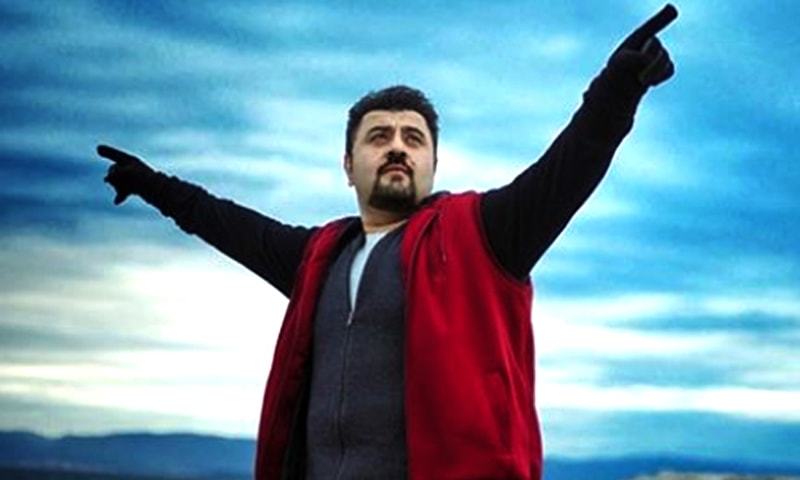 He can sing, he can act and he can make you laugh Ahmed Ali Butt has always managed to make the audience double up ...
He can sing, he can act and he can make you laugh Ahmed Ali Butt has always managed to make the audience double up in laughter every time he makes an appearance on screen. An actor par excellence can shapelessly morph into anything to fit the director's vision; known for his wit, humor, and perfect comic timing, Ahmed has cemented a strong position in the industry. Butt recently bagged a Lux style award nomination in the (Best Actor) category for Jawani Phir Nahi Aani 2.
The talented actor returns to television with 'Desi Kuriyan' opened up on the reason behind doing a reality show and the experience of working in his upcoming film 'Parey Hut Love'. Read on...
HIP: You are back on TV with Desi Kuriyan. Any specific reason to choose a reality show for your comeback?
Ahmed Ali Butt: I don't analyze the term 'Comeback' as I am quite active in both films and TV. During the last few years I was focusing more towards films as JPNA, Punjab Nahi Jaungi and JPNA2 came one after the other, therefore I didn't had time to work for TV. ARY offered me 'Desi Kuriyan' and gave me the liberty to create a character which was fun to do. I have always been fond of hosting; besides the franchise was also good and 'paise bhi achay thay' (I was paid well) laughs.
HIP: What does the show has new in the offering? How will it be different from the previous seasons?
AAB: Waqar Zaka successfully hosted the previous seasons with his unique style that was liked by the masses. This time around, I wanted to do something different; I am approaching the show with fresh thoughts and new energy, focusing more towards the humor rather than the cat fight element. We've kept it very ethnic to enhance the rural look by adding a variety of colors. I have done a title track as well that will surely be a surprise for the viewers.
HIP: TV enables you to be in every home. What are the challenges of TV as compared to films?
AAB: Television has a wider reach as compared to films in Pakistan. TV proves to be a good source for actors to earn their bread and butter as compared to films. The silver screen has its own prestige and set of challenges, so comparing two different mediums isn't pertinent.
HIP: How do you look at the TRP game?
AAB: I have never looked at the TRP pressure at all so it doesn't bother me at all. It isn't my domain, the marketing experts and channel persons are better people to monitor it. People watch content according to their own choice; how can a handful of people decide what the entire country is watching on TV? If the content is good, people will watch it especially in today's time and age where it's easy to access content online.
HIP: You have a biggie coming up this year 'Paray Hut Love'. How was the experience?
AAB: Parey Hut Love was a wonderful experience. It was great working with a new team, new producer and new director. Initially I was a bit scared naturally when you work for back to back films with a particular team, you get comfortable together. Humayun Saeed and Nadeem Baig have been amazing in transporting me to the screen in a unique way. I didn't want to disappoint Asim Raza and Sheheryar Munawar at the same time; on the contrary I was grateful to Raza for being so loving and generous. Zara and Maya were superb fun on sets. PHL will surely turn out to be the romantic blockbuster of 2019. It's a fun script with amazing songs, great direction and incredible cast.
HIP: Tell us something about your character in the 'Parey Hut Love'
AAB: I play a straight, smart, and sharp wannabe director who wants to make films. He doesn't have the resources to fulfill his dream so his insecurities are very high. He is friends with Sheheryar and is well versed with the art of using people for his own benefit. It was fun and different doing it, as I haven't portrayed such a character before on screen.
HIP: You've kind of carved this very interesting niche for yourself where you're the first choice for these substantial comic roles in films. Is comedy really the most difficult of all aspects of acting?
AAB: There are many great comedians doing great work, I have been lucky to get substantial roles to provide good quality content. I have said no too many stereotype offers that require me just to add a comic flavor. I always make sure that my character contributes and drives the narrative forward. I feel there is a thin line between vulgar and family oriented content, one has to be cautious in order to avoid going overboard.
HIP: What's the one thing that has kept you here? What makes you a fine actor?
AAB: My mantra is to be honest about my job and do it to the best of my abilities. It's the director call at the end of the day and one should mold himself as per the director's requirements. You can't be like arriving on the sets and throwing tantrums all over 'Mein iss scene ko aise nahi karunga' (I won't be doing this scene in a particular way) I am flexible when it comes to work with various filmmakers and a lot of people appreciate this distinctive trait about me.
HIP: Do you think the pressure of stardom necessitate a degree of paranoid and ego?
AAB: Yes off course! There is a price to stardom. It varies upon situation if a person witness's success after a struggle he values it, however in the case of overnight fame one may tend to take it for granted. I think it is all about the extra attention than normal people. Among all the normal people, a few get some the extra attention. I feel one should strike a good balance to sustain for a longer haul.
Concluding the conversation we prompted Ahmed to reveal a bit about his directorial debut to which he said: At this time, I cannot divulge much, I am busy working on the script and will soon make the official announcement so stay tuned.