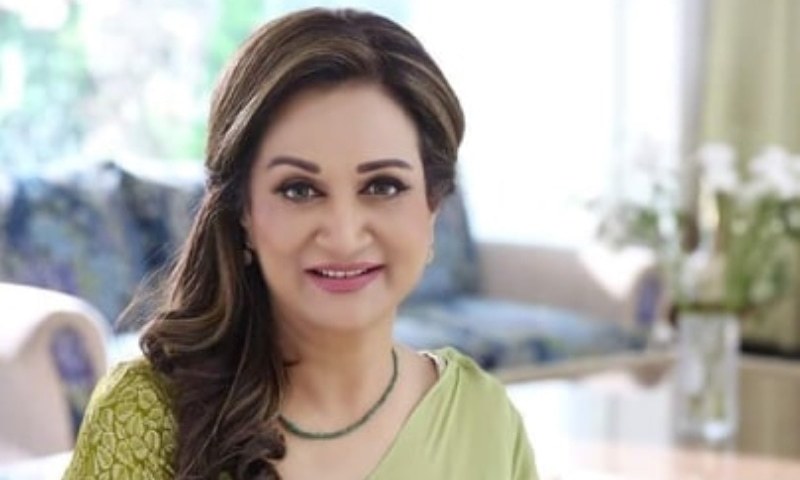 'The amount of poison which Indian media has spread this one poetry from us is enough for them' said Bushra...

The tensions between Pakistan and India are showing no signs of slowing down any time soon and where the two countries are busy analyzing the situation in a sober manner day before yesterday saw Bushra Ansari and her sister Asma Abbas release a song which is a satirical take on the current conditions of the two states, who are fighting a losing battle and that just made us laugh our heart out .
A brilliant initiative by the famous sisters, it was in an interview with BBC Urdu recently where Bushra Ansari revealed her thoughts behind the video in a candid chat with the much-loved channel as she said,
'My sister Neelam Ahmed Bashir wrote this and she at times in form of poetry does indulge in satirical mode. When she penned this we thought it was quite relevant to the ongoing situation as it covers the sentiments of both country's people, not the governments mind you but people share the same thoughts and when she read it to us we found it to be very interesting'.
Read : Bushra Ansari and Asma Abbas' Fun Take on the Indo-Pak Tension
So how did the concept of turning into a rap come about was what the veteran actress revealed next ,
'To spread the message to more people we decided to make it a bit catchy so the concept of making it musical came about and performing it as well was also put on the cards where myself and Asma decided to be a part of it '.
With Bushra thrilled with the feedback she is receiving over the video, she also stressed on how important it was to make sure that when dealing with any issue it should be done in a manner which is understood by all because only then can the message have a massive appeal as we have seen happen with this latest Indo-Pak conflict video .
Produced by Bushra Ansari herself, she was all praise for Pakistan as it has always extended a hand of friendship towards India even in the toughest of times but talking about their media she said,
'The amount of poison which India's media has spread this one poetry from us is enough for them especially to that one anchor there whose job is only to spread fire unnecessarily' .
With Bushra Ansari also has revealed that she was offered to be a part of a project from a big banner in India but things did not work out after the Pulwama attak took place, the much loved actress is eager to end the conflict between Pakistan and India as she feels that unless someone intervenes the two nations will continue the way they are and that is not how it should be.
So will we see a positive outcome to this conflict anytime soon? Well, that only time will tell.