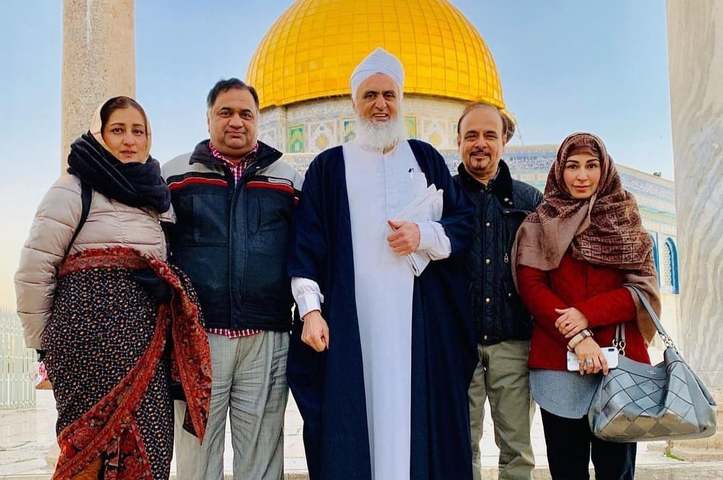 The evergreen actress Reema Khan takes a trip to Jerusalem, the capital of Israel. She has shared the details about her trip in her Instagram posts. The glimpses of her trip show the Dome of the Rock and Al-Aqsa Mosque, which is the third holiest site in Islam.
Jerusalem is one of the oldest cities in the world and known for its tradition, history and religious significance. "Jerusalem is not only very holy to us – Muslims, but also is a very holy place for the monotheist religions of the world", says Reema.
Reema was accompanied by her husband Tariq Shahab. She also thanked a friend who helped them arrange the trip.
"This was a lifetime opportunity and we cannot but thank God-Almighty for this "Saadat", says Reema. She further writes about the beautiful experience and says, "We were fortunate to pray inside Al-Aqsa mosque and also very lucky to go inside the Dome and see the "Rock" – on which we believe, our last Prophet Muhammad (PBUH), ascended to heaven on the 27th day of the Islamic month of Rajab."
After Reema posted the pictures on social media, a lot of people poured in questions regarding her entry in Jerusalem as Pakistan forbids its citizens from going to Israel and all Pakistani passports bear the inscription "This passport is valid for all countries of the World except Israel."
A lot of people are assuming that she traveled on her American passport. But in the end, all we just have to say is that she is very lucky to visit the beautiful historical city and have experience of her lifetime.