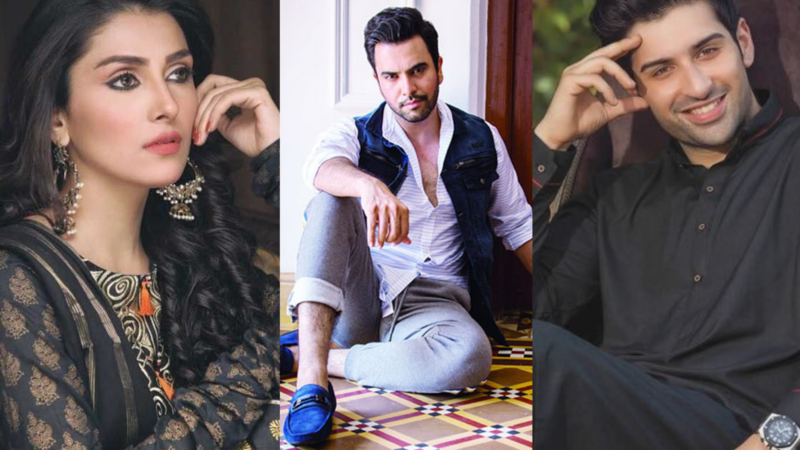 Ayeza Khan, Muneeb Butt and Junaid Khan are all set to dazzle their fans in the upcoming drama, Yaariyan...

After the success of Koi Chand Rakh, Ayeza Khan and Muneeb Butt are pairing up again. Although they shared the pair was not the main lead, they got immense praise for their on-screen chemistry. However, they are all set to dazzle their fans in the upcoming drama, Yaariyan. The details about the story have not been revealed yet but a new teaser came out recently which depicts that it is a love story.
Yaariyan is directed by Syed Wajahat Hussain and produced by Geo TV. The cast includes the talented actors, Ayeza Khan, Muneeb Butt, Junaid Khan, and Moomal Sheikh. While the main lead of the drama includes some of the brilliant actors in our industry, the supporting cast is no less which includes Shagufta Ijaz, Mehmood Aslam, and Maryam Nafees. Although the teaser does not reveal any details about the story, it does make us understand the vibe of the drama. Judging by the teaser, it seems that Ayeza is distressed and Muneeb is completely naïve about the whole situation. However, Junaid Khan seems to understand Ayeza's feelings. Although there are no dialogues in the teaser, Ayeza Khan's facial expressions and body language deliver the message clearly. Similarly, the scene between Junaid Khan and Moomal Sheikh is intense and full of emotions.
Very few details have been revealed about the story which revolves around the four main characters and a misunderstanding takes place which becomes the reason for conflict between them. Initially, the drama was named Hum Toh Thehre Ajnabi, but it was changed to Yaariyan later. The release date has not been announced yet.