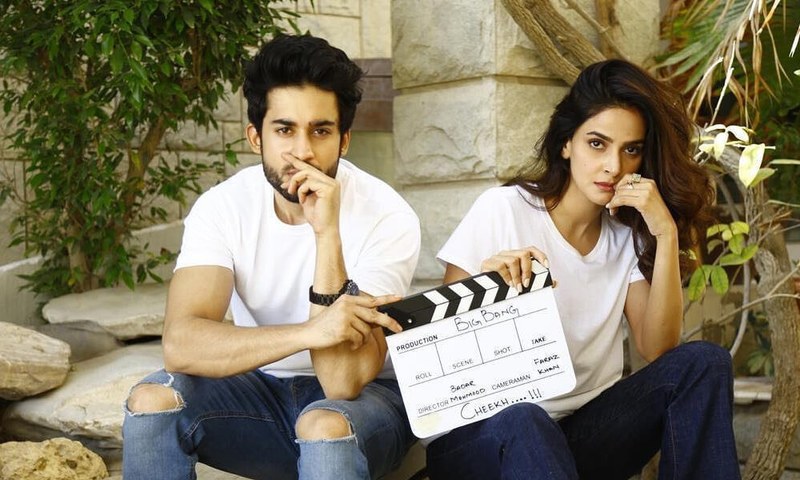 This episode of Cheekh has been the best one so far with intense scenes and engrossing script. Apart from other actors, I loved the fact that Emaad Irfani has aced his character and is brilliantly performing in every other episode. Shayaan is perfectly complementing Mannat and this blend of two is what is keeping the audience hooked if we keep aside the interesting plot.
There was not a single scene that felt dragged in this episode. The dialogues were accurately precise and to the point, especially those of Asad's. It was enthralling to see how Shayan has been completely convinced of Mannat's honesty by Asad. This kind of highlight on his character has been a good move because he has played an important role in proving Mannat's innocence in front of Shayan.
Another important and very interesting scene was the confrontation between Mannat and Wajeeh's lawyer. She already sensed the game he was trying to play and left an impression that shook the lawyer to the core. He tried to manipulate her by his words but the determination Mannat showed left him speechless and inclined to believe that this case is not going to be a piece of cake, unlike the previous ones.
Also, Maira Khan is getting some coverage now where she can be seen thinking about what is happening around her. She is unable to forget the scene where Wajih was accepting his crime and she eavesdropped unintentionally. Yawar has never let Shehwar speak up in any matter or hold an opinion but there may be something coming from her side soon too.
The story is now getting clearer with obvious support systems who are standing with Mannat and the opposition members of the home. Shayan has made it clear to his brothers that he is firm on his decision because Asad has been an eye-opener for him.
For now, everyone is hooked to Cheekh and can't wait for the next episode to show up.