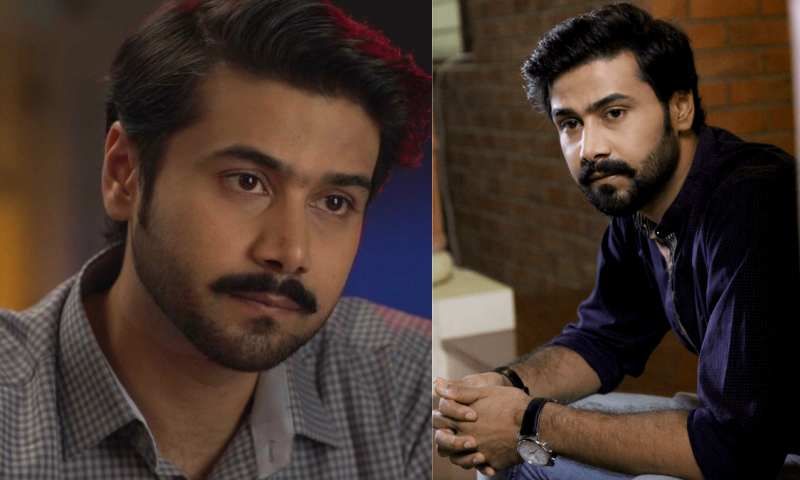 Ali Abbas will share screen space with Hajra Yamin, Saboor Aly, Zubab Rana, Saniya Shamshad, and Neelam Muneer!
In this day and age, there are a very few actors in the industry whose prime focus is their work and not how good they are looking in each frame. Falling in this category is the versatile Ali Abbas who with Nazar-e-bad, Khaali Haath, Titli, and Ru Baru Ishq Tha to name a few has made a very special place in the viewers heart with his ability to completely loose himself in to each character which he plays. With him currently appearing in Noor Bibi where he plays Reshams son we were left wondering where has the actor disappeared as last year we remember him appearing in one hit play after another.
So with us curious to know what was going on we got in touch with Ali and below is what he shared with us as he is currently involved in not one but three projects which we for one were glad to hear!
Choosing quality over quantity, Ali spoke to us about the first drama lined up for the year where he said,
'The first project that I have started is for Hum TV and it is produced by MD to be directed by Adeel Siddiqui. The cast includes myself as well as Hajra Yamin and Saboor Aly'.
Read: Is Ali Abbas Ayushman Khurrana of Pakistan?
Talking a bit about the story, Ali revealed,
'Its an intense love triangle but not a regular love story. Its very dark but relatable and I am working with MD after a gap of almost 4 years so we wanted to make sure its something out of the box '.
With us sure that it would be, his next drama will see him pair opposite the Bandish girl Zubab Rana and versatile Saniya Shamshad as he told us,
'The second one is for Ary Digital and is produced by Big Bang to be directed by Syed Atif Hussain. Now this is very unlike of what Atif bhai is know for so its a exciting project too'
Having covered working with two leading channels, his third drama will see him back on Geo TV with 7th Sky Entertainment's next as he further added,
'This will be directed by Saima Waseem and my character is going to be really different as I am playing an out right positive guy in this one. We are trying to make it look extraordinary since usually the positive characters are very boring and so far its going great ,the cast includes Neelum Munir and Imran Ashraf with me.Yes, so hopefully the second half of this year will bring a lot of me on screen InshaAllah'.
With us glad to hear that, his line up of dramas do sound interesting and he is an actor who is known to try and do something different for the audiences and that is what makes him an actor to watch out for in our eyes.