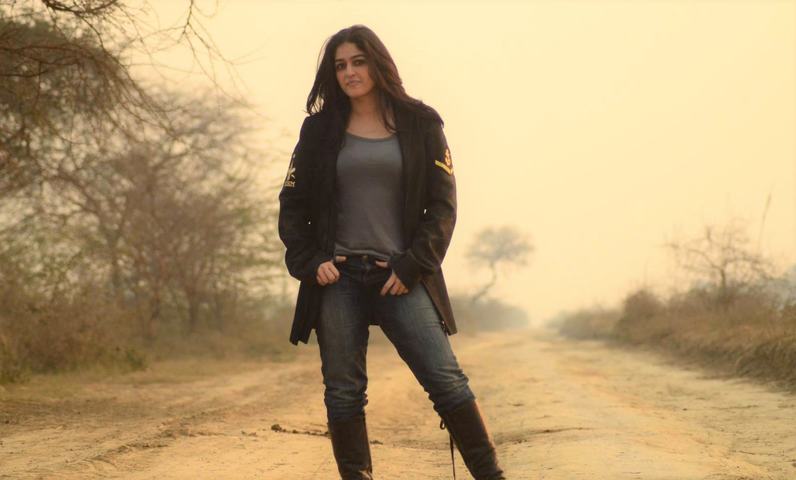 Nadia Jamil will be acting in the upcoming play Damsaa which will highlight the issue of 'Child Trafficking'

Pakistani actor Nadia Jamil, who is known for being very vocal on social issues and raising awareness on social evils and taboos via Twitter, is currently gearing up for her upcoming play Damsaa, based on the evil practice of Child Trafficking. The actress has been tweeting about Child trafficking frequently for quite some time and recently in a tweet she clearly revealed that her new play is based on the heinous crime.
Read: Nadia Jamil Urges for Action Against the Heinous Crime of Sexual Child Abuse
Sharing some snaps from the set of the drama, Nadia unveiled the core topic of Damsaa.
Child Trafficking is the action or practice of illegally procuring and relocating children, typically for the purposes of forced labour or sexual exploitation. The practice is a worldwide concern but the evil practice is more prevalent in South Asian Nations such as India, Pakistan and Bangladesh. As per reports, children from Pakistan are smuggled to Iran in oil tankers.
A play revealing the reality of the hidden heinous practice will definitely be a step in the right direction and spread awareness on how children should be protected from falling prey to child traffickers.
Read: Nadia Jamil requests fans for prayers
Damsaa is penned by Asma Nabeel and directed by Najaf Bilgrami. We are surely looking forward to the infotainment drama.