Award-winning Filmmaker Shehzad Hameed's two documentaries won prestigious awards at the New York Festival...
When it comes to documentary film making, quite a few Pakistani filmmakers, such as Sabiha Sumar and Sharmeen Obaid Chinoy have made their mark on the global arena. Over the past few years, filmmaker Shehzad Hameed has joined the ranks of the country's leading documentary makers as well.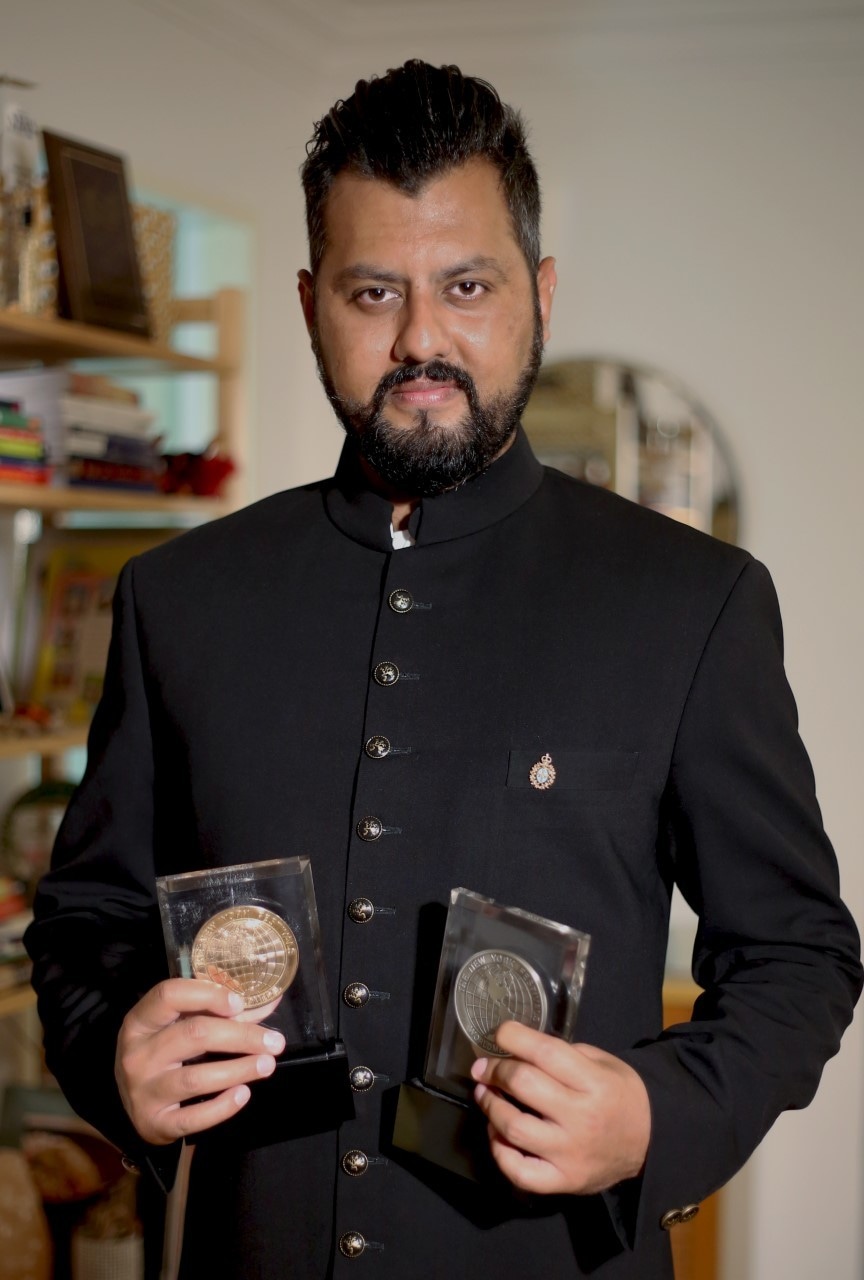 Hameed first came in the limelight for his documentary 'Flight of the Falcons' which won the Gold medal at the New York Festival. And recently, he added more feathers in his cap with the two documentary films 'The Rise and Fall of Mujib' and 'Nepal's Child Brides', which won silver and bronze medals respectively at the same festival this year.
HIP got in touch with documentary filmmaker via e-mail to learn more about these projects. Noting the extensive team effort which went into making the two documentaries he stated: "I'm very grateful to my hardworking and diligent teams in Nepal, Bangladesh, and Singapore for their total commitment to both these projects."
The South Asian subcontinent is one of the world's hotspots for underage marriage. Shehzad chose to spotlight the issue in Nepal, where he shot his documentary feature in remote hamlets such as Jhanakpur near the country's border with India. "We filmed in villages and towns like Jhanakpur and Dhangadi where the weakest and poorest women are forced into marriages before they turn 18," he reveals, adding "The documentary tries to highlight the work of Nepali activists in creating awareness about this crucial issue, especially amongst men, as it seriously hampers the development of a healthy society while putting women in harm's way -- socially, politically, and economically."
Documentary features can be a useful tool in not only highlighting socio-political issues but also for building bridges of understanding across nations and cultures often confounded by fear, mistrust, and antagonism. Shehzad's motivation behind the documentary feature 'The Rise and Fall of Mujib' was to "understand the economic injustices, misperceptions and mistrust and the eventual war between India and Pakistan that led to the deaths of millions of Bangladeshis, Pakistanis and Indians," in his own words.
Read: Pakistani Filmmaker Shehzad Hameed Welcomes Another Award
He added "We had to digitize footages from film reels that were filmed in the 1970s that nearly took three months of work. We also filmed with the stranded Pakistanis of Camp Geneva in Dhaka which I hope can finally be accepted as citizens of either India, Pakistan or Bangladesh and their misery can come to an end. In the end, I hope that South Asia can learn lessons that violence and military means can achieve nothing."
Reflecting on the global state of affairs, where one is often caught in a polarized, divided discourse, Shehzad Hameed exclusively told HIP "The fact that my documentary films involve crews from Egypt, Singapore, India, Bangladesh, Pakistan, and America, it helps the team to learn from each other, we discuss the subject matter at hand, understand each other's perspectives, that helps in bridging gaps, increases tolerance for differing views. This is often reflected in my documentaries or at least that's the hope to reduce polarization amongst the world when people watch them."
With talented filmmakers such as Shehzad Hameed winning laurels across the globe, one can be sure that the future for documentary film making in the country is bright. We look forward to seeing more of Shehzad's work in the near future!