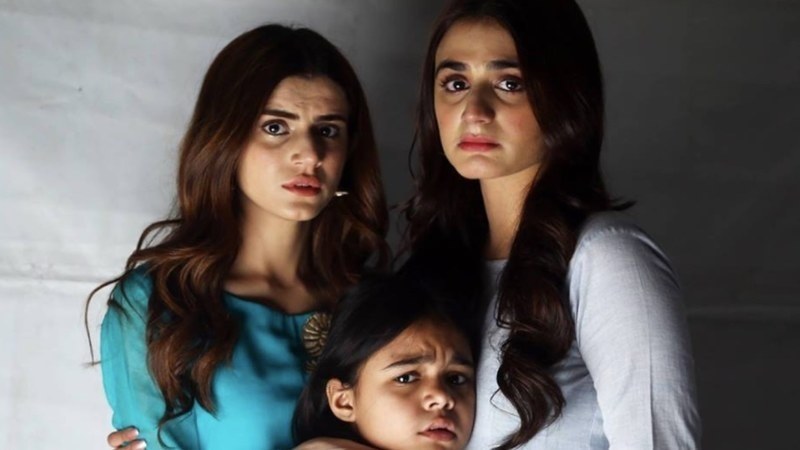 A supernatural drama that is all about black magic, its adverse effects and the lessons one should learn before...
A supernatural drama that is all about black magic, its adverse effects and the lessons one should learn before participating in such a ruthless act, it seems like Bandish is now advancing towards the end. Watching it leaves chills running down the audience's spine and the audio/video effects add to its spookiness.
Director Aabis Raza has done wonders with the drama, it has been successful in creating horror and spreading fear from the very beginning and everyone's acting has been commendable to add to the suspicion and horror in the drama.
Read: Bandish Episode 13 & 14 in Review - A Tale of Beliefs and Faith
Bandish, unlike other typical dramas, showed women as strong and determined beings that have the power to make or break relations and that has been a very thought-provoking aspect to watch. Hira Salman, Zubab Rana, Marina Khan, Farah Shah and Zainab Ahmed have portrayed their characters beautifully and that is why the viewers have been hooked to Bandish.
Other than that the story revolves around a man who married another woman and abandoned his first wife and daughters. This second wife got involved in black magic to get married to Junaid and that's from where it all started.
In the last episode, it was satisfying to see that Madiha has got to know the true face of Sumbul. Hania and Alina have also left their mother alone to seek safety and refuge at their father's home. He has been welcoming enough but Sandal is finding it hard to accept them and asks her sister Sumbul to do a permanent settlement for this issue.
Read: Hip Reviews Bandish Episode 20: Farah Shah Aces her Sinister Look
Meanwhile, Sania is also helpless and caught by Sumbul's wickedness at her home. Madiha tried to convince Junaid, but he pays no heed to whatever she says regarding black magic because he doesn't believe in such shizz. She showed up with police and Hamza for raiding her home but Sumbul by her magical powers somehow managed to hide Sania and silence her.
Anyhow, Sania has finally managed to escape from Sumbul's captive and fled to Abyaan's home where she fainted.
Hania and Alina have seen the true colours of their stepmother as well and decided to leave her home because of Junaid's blind trust in Sandal who is not ready to listen to a word against her.
Seem's like the truth is soon going to reveal upon everyone about Sumbul and Sandal as well.