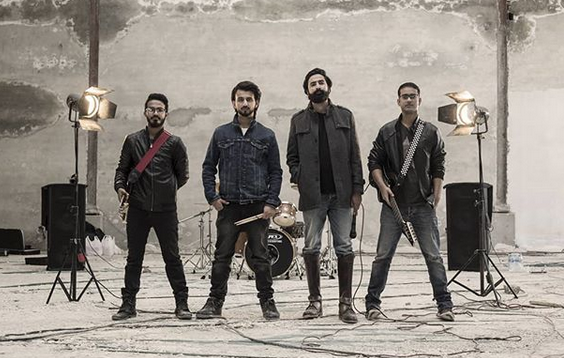 The music video of Qalandar by Dhool the band is filmed in black and white with visuals of the band members playing...
The Pakistani band Dhool released their debut track 'Qalandar' on 6th April and people seem to be loving it with every bit of their heart. Dhool is an Islamabad based Sufi rock band which was formed in 2016 and was inspired by Sufi poets such as Baba Bulleh Shah, Baba Fareed, Shah Hussain, Meral Faqeer and many more.
The band aims to promote the Sufi saying "aqwals" in a way of rock music and was formed by the vocalist who believed that music can be a medium of the renaissance in a society. Soon after working for a documentary the vocalist closely observed some social taboos which were immensely responsible for the underdevelopment of many segments of the society. He then decided to use his vocals, lyrics and music to challenge some social and religious dogmas.
The track 'Qalandar' starts with hard electric guitar dominating over a fast beat of drums. The vocalist Daniyal Aslam then takes over with his unique voice and carries on singing Sufi verses. The drums are played by Mobeen Inam while the guitar is played by Usama Nasir. Hamza Mughal plays the bass and Hamaad Khalid is responsible for the rhythms.
The music video is filmed in black and white with visuals of the band members playing their respective instruments. The black and white theme gives a classy effect in the video. Waqas Naeem is the music producer and Shahrukh Daud Khan is the director. The lyrics are written by Ch Daniyal Asam Gujjar and Umar A.K is the Director of Photography.
Read: Ali Sethi Releases New Track Dil Lagaayein
The band has done a spectacular job in creating such a catchy song which has gained over 40k views on their Facebook page. We wish the young lads best of luck for their future and let's hope we get to hear more of Sufi rock from them.