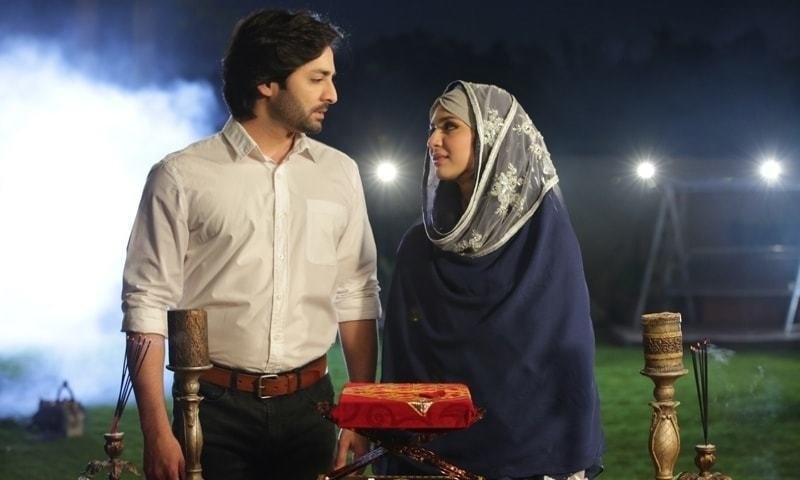 Mera Rab Waris is one of the dramas that have kept us captivated this season. The on-screen sizzling chemistry between Danish Taimoor and Madiha Imam, the soulful OST, the direction, the dialogues, everything has been superb about this serial. Last night's episode was also a brilliant one with some decent progress in the story.
The episode revolves mainly around how Haris and Ayesha finally get engaged. Haris's mom and sisters are against this marriage but Haris knows how to convince her Mom to do what he desires. Her mom, however, goes to Ayesha's place only because of the anger of Haris but had no intentions of making Ayesha her bahoo. Haris's father takes the matter in his hands and they fix the date for their marriage.
While Ayesha and her family are happy with this engagement, apart from Haris and his father no one in his family is happy about this relationship. On the other hand, Faizi is heartbroken and frustrated with this decision since he loved Ayesha a lot and has always given her a special place in her heart. Mirza Zain Baig was phenomenal as Faizi yesterday and he totally nailed his character. His expressions and body language was so on point that we could not help but feel for him. The OST playing in the background had also been used meaningfully and further helped in portraying his emotions and feelings to the viewers.
Haris is madly in love with Ayesha and Danish Taimoor gives an amazing performance as a love-struck hero. His eyes and smile whenever he thinks of Ayesha and that scene when he first met Ayesha speak volumes about the feelings he has for her. Credit goes to the director too for capturing all these expressions in the best way and the writer for the beautiful dialogues throughout the serial.
The episode did not have any scenes between the two lead characters, i.e. Madiha Imam and Danish Taimoor, much to our disappointment. The two make such a good pair that they set the screen on fire as they come together. Looking forward to their scenes in the coming episodes!