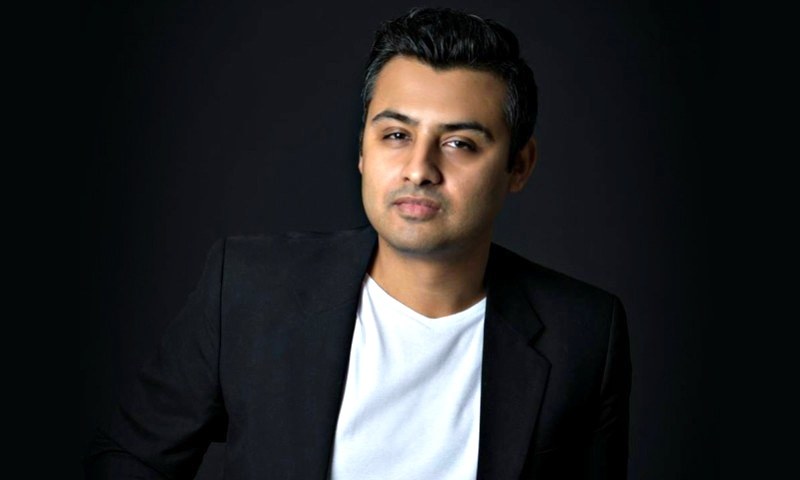 Speaking to HIP Rafay revealed exclusive details about Faysal's character in 'Baadhshah Begum'...

One of the project that is taking shape and drawing everyone's attention is undoubtedly Rafay Rashdi's magnum opus web series 'Baadhshah Begum'. What's adding to our curiosity around the series is its extended cast. Just recently we told you that Iman Ali, Imran Ashraf, and Gohar Rasheed are already on board. And now, the latest news is that Faysal Qureshi has joined the humongous project.
Rashdi made the announcement on social media.
Speaking to HIP Rafay revealed exclusive details about Faysal's character: "It took Faysal around a month or so to come on board, naturally it was important for us that an actor of his caliber and experience approves the content at first. I pitched him the character of the main antagonist. Interestingly, each character has an evil streak and shades of grey to it. There are hardly any positive people around; however, all these characters will depict some sort of positive notes within their parameters".
Explaining further he added: "The core narrative revolves around the siblings where Faysal plays the relative within the family. He is completely against their entire system, working norms and doesn't want them to progress. In his quest to wrest control he uses his own methods and follows the systematic process in order to reach the throne. He aims to cause destruction in everyone life's; no one likes nor trusts him; he has a wicked personality who doesn't care about anyone. If we analyze the format of web series, the villains are supposed to be violent and shown as crazy ditchers, therefore, I told the writer Saji Gul to keep that extra length with Faysal's character. Faisal is very excited about the project; especially I loved his excitement about the character. Further, we plan to design a proper getup to make it look more relevant".
While concluding the interesting conversation, he added: "'Baadhshah Begum' revolves around a volatile mix of sibling rivalry, gender inequality, lack of education in the country, male dominance in the society, women empowerment, bloodline within one family and marriage issues. I am really hopeful Faysal's experience, versatility and flavor would appeal to the entire series. We are in talks with some other actors as well that are still reading the script and yet to sign the dotted line. With 'Baadhshah Begum' we aim to create an impact within the web series hemisphere in the Pakistan media industry".
'Baadhshah Begum' is written by Saaji Gul and produced by Rafay Rashdi under Rafay Rashdi Productions. It goes on floor mid-October and is set for a 2020 release.