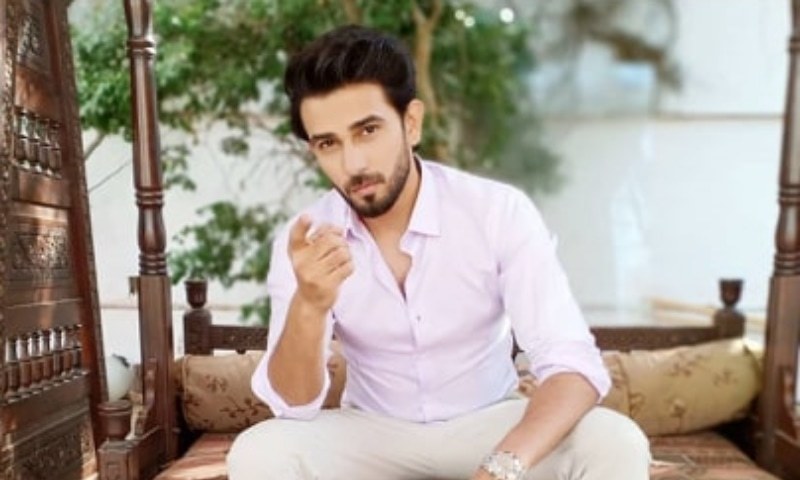 Ali sat down with us for a fun rapid fire round where he also disclosed wanting to do something for the big screen...
The first time we saw actor Ali Ansari was in the drama Andaz-e-Sitam where he played Kubra Khans younger brother. His natural flair for acting and not to forget good looks made us want to follow the rising star which we were glad too as after that we began to see him in some amazing plays like Alif Allah aur Insaan, Bubbly Kya Chahti Hai *, *Ay Dil Tu Bata *, *Baba Jani *, *Seerat and Kamzarf to name a few .
With us always curious to know more about a star we decided to get in touch with the super busy Ali Ansari for a fun rapid fire round so you like us could know what he is all about and what are the things he likes and dislikes!
1. Where were you born? I was born in Lahore
2. How many siblings ? One younger sister (she is Maryam Ansari guys, an actress too)
3. Who discovered your talent for acting? I kind of discovered it myself. Just wanted to do more than just a 9-5 job. Took a risk by exploring my luck with acting and I'm enjoying it.
With us glad to hear that, our next question was,
4. Which book are you reading at the moment ? Not much of a reader to be honest but I've got one book which I must read called 48 Laws of Power.
Read: HIP Reviews Kamzarf Episode 14: Ali Ansari Plays the Character of a Classic Brother
5. Night owl or early bird? Bit of both, maybe (laughs a bit)
6. Three things you hate about yourself ? I don't really hate anything about myself but a habit I dislike is that I sometimes don't have self-control over a few things.
7. Most precious gift received till date? Snow globes all the way from Sweden and Norway
8.Tea or Coffee? Green tea
9. Favourite holiday spot? Has to be Europe
10.A song stuck in your head? G Easy - Calm Down
11. Favourite co-star and why? Don't have a favourite because I get along with quite a few.
12. Five things you can't do without ? My phone, gum, the gym, music and love!
13. An actress you would love to work with? Mahira Khan
14. Favourite character of yours? That's a tough one, it's a debate between Ahmed from Aye Dil Tu Bata and Danish from Seerat.
15. What does the year hold for Ali the actor? More TV dramas and maybe a little something for the big screen.
Now, which film project will that be well we for one can't wait to find out and share the good news with you all very soon!