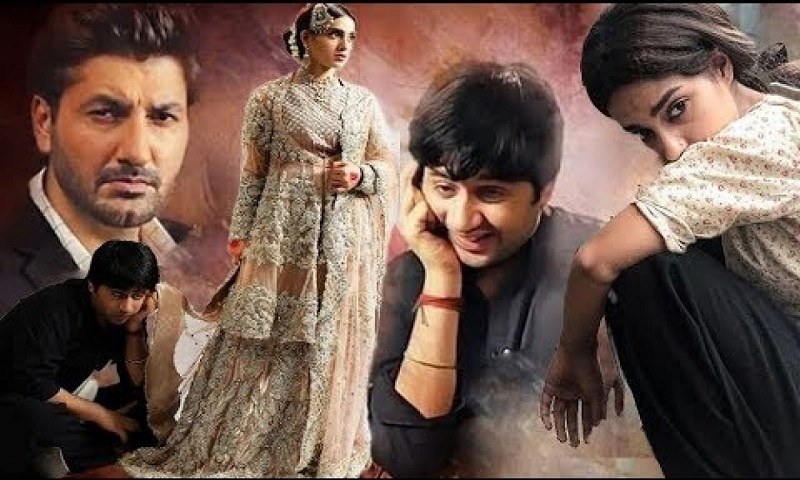 The writer, director, and the actors, all have done a brilliant job in making it an engaging play...

Ranjha Ranjha Kardi is 24 episodes down now but every week we see some new events unfolding that make this drama a treat to tune to every Saturday. The writer, director, and the actors, all have done a brilliant job in making it an engaging play. We are now connected to these characters so much that we want to know what will happen next in their lives.
This week's episode of Ranjha Ranjha Kardi mainly focused on how Noorie felt helpless to speak out her mind in front of Nusrat. Nusrat has found out about her background and her origin and he has been using it wisely to blackmail her. He knew that Noorie was an intelligent girl and would not let him carry forward with his ulterior motives. So, he used the information he got about Noorie to stop her from interfering in what he was doing. As a result, when he took Bhola to the doctor, she couldn't stop him since her weakness was in his hands now, neither could she question him about Bhola's medicines. From her expressions, it was quite clear that Noorie knows that the medicines Bhola was given were the same ones that deteriorated his condition previously. Iqra Aziz was outstanding as always and she nailed all those expressions of fear and helplessness.
Noorie has struggled a lot to get this respect and her fears of losing it are genuine. She knows that if Fehmida will find out about her reality and past, she will be kicked out of the house and she will have nowhere to go to. It is also because of this fear that she has compromised on his relationship with Bhola. She is not happy with having a husband-wife relationship with him but after what Fehmida said to her in the previous episode, she is left with no other choice. However, in all this, Bhola is also the victim and we cannot stop ourselves from feeling for him. He does not know why his dhulhan is not the same with him anymore or why he has to go to the doctor and get that injection. Imran Ashraf has given an award-winning performance as Bhola and every time he makes an appearance, he makes sure it is a rememberable one.
In such a scenario, Sahir is showing his true colors too now. He has gained Nusrat's trust and in a really subtle manner, he showed him that he was ready to help him in his plans. Even though we are still not sure about Sahir's real intentions, it is still clear that he is up to no good. We will have to wait to find out what is on his mind. Syed Jibran brings out all the shades of Sahir's character in a really convincing manner and no doubt, deserves appreciation for it.
Read: HIP Reviews Ranjha Ranjha Kardi Episode 23: Astonishing Performances by all Actors