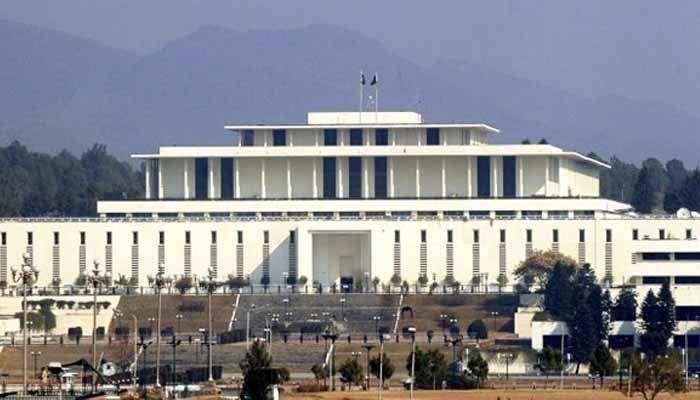 Gates of the Aiwan-e-Sadr were opened to the public for two days to showcase the history of Pakistan...

Gates of the Aiwan-e-Sadr were opened to the public for two days to showcase the history of Pakistan. Rare photographs and document from the early '90s were displayed telling stories starting from the Pakistan Movement and up till the difficulties faced by the migrants in the subcontinent.
The National Archive of Pakistan organized this historical exhibition, highlighting the work of Quaid-e-Azam Muhammad Ali Jinnah and his efforts to get a separate country for the Muslims and to live free of the British Rule. The exhibition was held at the President house on Friday and Saturday. A huge crowd visited the exhibition as expected, to have a glimpse of the fascinating history of Pakistan. Visitors also enjoyed roaming around the Presidency and were given access to the gardens and the Darbar hall.
Coming towards the exhibition, the document exhibited included rare texts in Persian, Arabic, Punjabi and Pashto, the deed of Kashmir between Dogra Raja Gulab Singh and the British from 1846, magazines published in the subcontinent and Royal orders issued by Mughal emperor Shahjehan and Mohammad Shah.
The main idea of the exhibition to tell the story of Pakistan under the leadership of Jinnah. It started with Jinnah's arrival in India from England and diverted towards the migrants who traveled during partition.
Personal documents belonging to Jinnah and Fatima Jinnah were also displayed, including their original passports, vehicle registration books, account books, and diaries. Rare photographs of Fatima Jinnah and Dina Jinnah were also displayed as well as photos of Jinnah's London's residence and his friends.
Al-Hasan and Al-Hussain, an Arabic text published in 1509, a Punjabi book by Mohamad Qasim from 1277, Pashto text are written in 1256 and handwritten copies of Futwa-e-Alamgiri and Sharah-e-Hindi in Persian from 1272 were displayed. Among old newspapers and magazines was the original Paisa Akhbar newspaper from 1930s Lahore, the Hamdard newspaper from Delhi dated 1928 and Oudh Punch from Lucknow from 1924.
Read: Prime Minister Imran Khan Featured on a Saudi Magazine Cover!
President Arif Alvi spoke to the visitors and said work needs to be done to identify Jinnah's friends and others who were part of the history since the younger generation doesn't recognize them. He said that the public has been given access to rare photographs for the very first time so they can see the original documents that are been kept safely by the Government.
This is a great step taken by the government for the awareness of the history of Pakistan and a source of entertainment for the people to distract them from their hectic life. We hope to see more events like these from the Government to facilitate the people.