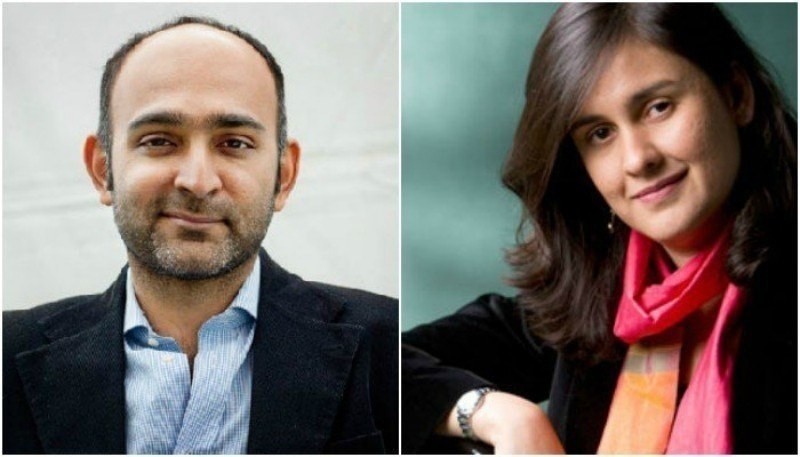 We have always been huge fans of Kamila Shamsie whose book "Salt and Saffron" still remains our all-time favorite. With her seventh novel, Home Fire, having received immense love all over the world as well as several accolades namely winning the women's prize for fiction in the UK as well as the Hellenic Prize to name a few last years, the writer has another reason to celebrate as her book has been shortlisted this year for the Dublin Literary Award and we for one are thrilled for her as well as for Mohsin Hamid whose book Exit West is also included in the list .
With the news shared by the writer herself on her social media , Home Fire besides being in competition with Exit West will also compete with the likes of History Of Wolves by Emily Fridluad and Conversation With Friends by Sally Rooney to name a few.
Read: Eminent Pakistani Authors Mohsin Hamid & Kamila Shamsie shortlisted for DSC Prize for South Asian Literature
Now, this is not the first time that the two writers have been shortlisted together like last year the duo were nominated for the DSC Prize for South Asian Literature and then longlisted for the coveted Man Booker prize.
So what is the Dublin Literary Festival about? Well, the books nominated for the Award are chosen by the invited public libraries in cities throughout the world which makes the award unique in its coverage of international fiction. Titles are then nominated on the basis of 'high literary merit' as determined by the nominating library.
The award is given annually and the prize of €100,000 is awarded to the author of the winning book which will be announced on 12th June 2019.
With both of our dynamic writers included in the list HIP would like to wish Kamila Shamsie and Mohsin Hamid all the very best and we hope that one of the two definitely ends up winning the prestigious award in the summer.
Read:Kamila Shamsie Wins The London Hellenic Prize For Her Novel HomeFire