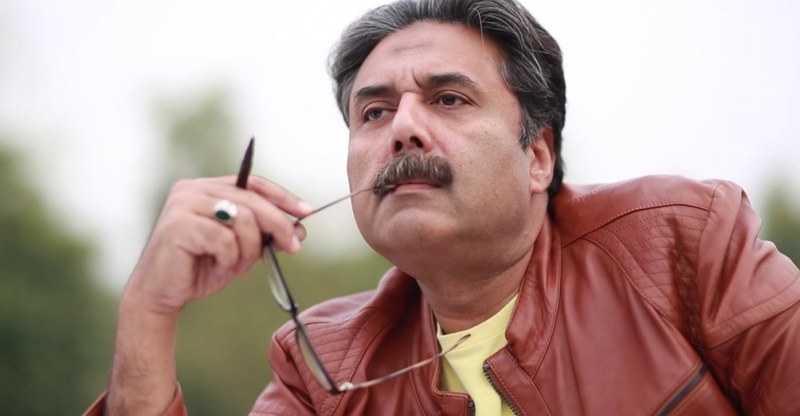 It's 2019 and where are we heading to? It is high time that people stop saying inappropriate things and that too ...
It's 2019 and where are we heading to? It is high time that people stop saying inappropriate things and that too on TV Channels.
A renowned Pakistani TV host and journalist, Aftab Iqbal, is hosting an Urdu and Punjabi comedy show 'Khabarzar' on his own TV Channel 'Aap News'. Aftab is known for his humour and scripts that provide a source of entertainment for his Audience, but he was seen passing illogical comments in the episode that aired on 13th April.
Read: Jugnu Mohsin Replaces 'Khabarnak's' Host Ayesha Jahanzeb
One segment on the show usually dramatizes events related to current affairs or social issues and then Aftab Iqbal highlights the issue and provides information related to the problems. The episode that aired on Saturday discussed the matter of fake spiritual healers. A single woman was shown sitting with her on-screen brother who explained that his sister has symptoms of 'hysteria' and while linking the idea of fake faith healers and a single woman's mental illness, the host commented that "31 years and not married… then they complain she makes noises and gets taken over by djinns. This is a pure case of hysteria. You wretched women and your obsession with your careers… this is what happens when you disturb nature."
The woman's brother further says that her sister is busy attending International workshops and her career doesn't let her live her life and to this, the host replied, "Instead of having her attend workshops every other day, get her married."
Having no experience in the field of psychology and passing such comments for a single woman and the passion for her career is pure disrespect and misogyny. In Pakistan, where the issue of mental illness is getting very serious it is important to make statements very carefully and to discuss the matter in the right manner. As a TV host, you have a huge responsibility and have to pick your words that make sense.
Many people have criticized Aftab Iqbal for views:
Relating mental illness to a single woman's career-oriented life is nothing but lack of knowledge. Who says marriage is a cure to mental illness? Let's hope PEMRA takes notice of this matter so prominent TV figures can develop a sense of responsibility before addressing the nation on serious issues.